At one time the capital of the Himalayan kingdom of Ladakh, the district of Leh is absolutely enchanting to say the least. Few places come close to being as mesmerising and soul awakening as Leh.
It was a morning flight from Delhi airport that took me to this fabulous land of fairytale bliss. Far off as it might seem, the plane journey to Leh is just a matter of an hour from Delhi, terminating at the only airport In Leh-theKushok Bakula Rimpochee Airport. After landing there, one can expect to experience some dizziness, headaches or even acute mountain sickness (AMS). All these issues are common among newly arriving visitors owing to the fact that Leh and most of the places in Ladakh are located at an altitude of 10,000 feet. And this is where one of the most important parts of a trip to Leh- Ladakh makes its entry: acclimatisation. To make your trip to Leh a wonderful experience sans all the altitude related issues that are highly likely to arise, you'll need to stay at your hotel for 24 hours, trying not to sleep during the day, keeping yourself adequately hydrated with ORS solution, and trying not to engage in over exerting activities, so that with time your body will adapt itself to the environment you're in.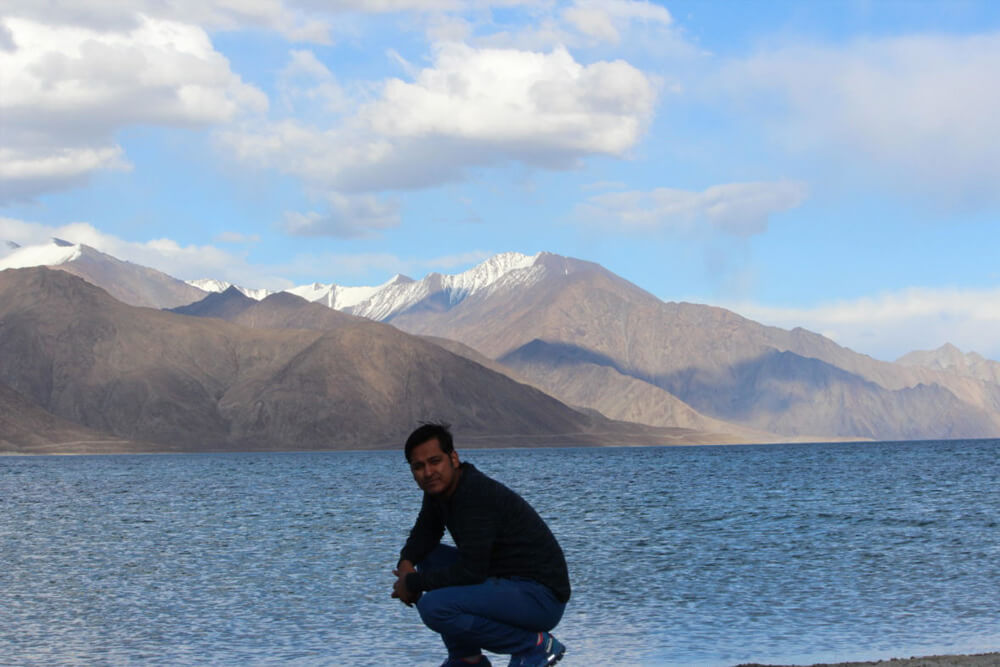 Suggested places to Visit 
Pangong Lake:

The Pangong Tso (Tibetan for high grassland lake) is one of the key attractions of Leh. The 134 km long lake extends from India to China, with about 60 % of its length lying in China. Despite being a salt water lake, the Pangong Tso freezes completely during the winter, forming a perfect stage for a gala festival of ice skating, inviting a multitude of skiers and ice skaters from around the world.

Khardungla Pass:

Locally known as Khardong La or Khardzong La, where la stands for pass in Tibetan, this fabulous mountain pass is the gateway to the Shyok and Nubra valleys. Cluttered with chaotic rocks draped with prayer flags, Khardungla is claimed (and disputed) to be the world's highest motorable pass.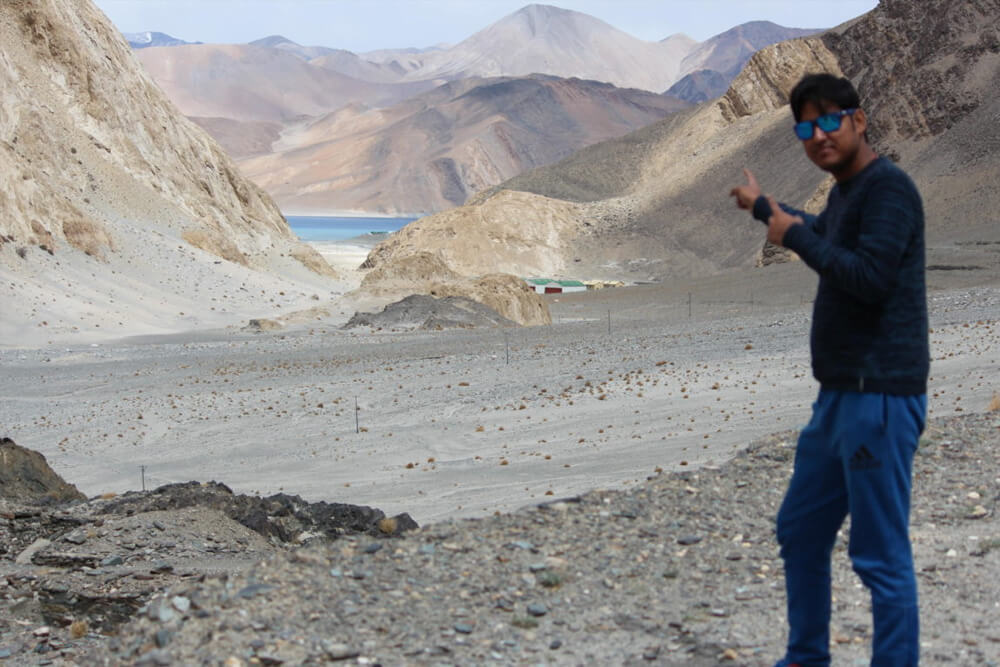 Nubra Valley:

Cradled by the surrounding scree sloped, harsh arid mountains, and encompassing green oasis villages, the remote and deep- cut river valley of Nubra offers a picturesque backdrop of marvel and wonder to its visitors. With its sand dunes, monasteries and a ruined palace, the valley is a lovely picture of a beautiful new world waiting to be discovered by the searching eyes of a wayfarer.
SpitukGompa: This Buddhist monastery founded in the late 14th century is home to a hundred monks and a statue of Kali which is unveiled during the annual Spitok festival. Within the main monastery complex is situated the mesmerizing structure of SkudungLhakhang, the colourful old Tibetan prayer house (dukhang) containing the statue of Tsongkhapa, the propagator of Gelukpa Buddhism.

Namgyal Monastery:

Founded in 1430 by King TashiNamgyal of Ladakh, this another grand Buddhist monastery comprises of a three-story high gold statue of Maitreya Buddha and ancient manuscripts and frescoes.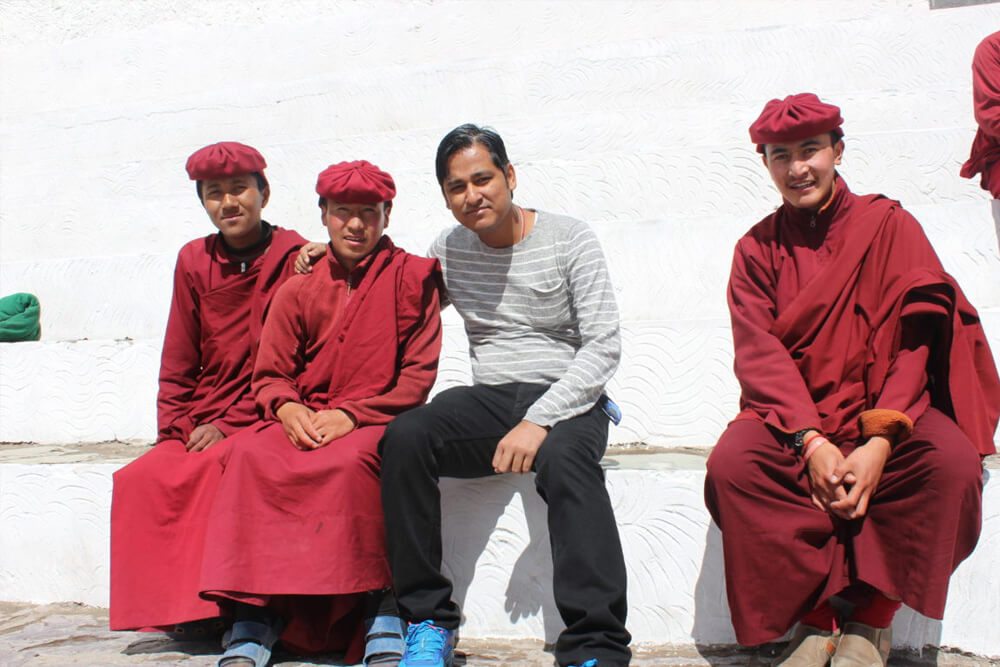 Where to Stay?
When I visited Leh, I planned to stay near Pangong Lake in a camp. Camping facilities in Leh are plenty and easy to find.
There are some excellent restaurants near the Lake. The menu isn't an extensive one, but the little they have is good quality food for sure.
– The Indian Tourist
Best places to visit in January
Best places to visit in February
Best places to visit in March
Best places to visit in April
Best places to visit in May
Best places to visit in June
Best places to visit in July
Best places to visit in August
Best places to visit in September
Best places to visit in October
Best places to visit in November
Best places to visit in December
Join the Newsletter
To receive our best monthly updates