It is a privilege for The Indian Tourist to be a title sponsor with the renowned Hansraj College for their two fests – Pixels and Exhibition at Indian Habitat Centre.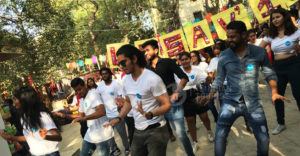 Recently, on 13-14 March, the The Indian Tourist team collaborated with the Hansraj College in their most discussed Pixels event. Pixels is an awesome event and presents various activities in a pretty engaging manner. We found the students of the college quite enthusiastic and skilled in many areas. An interesting fact, our team found about there was the craziness among students for traveling.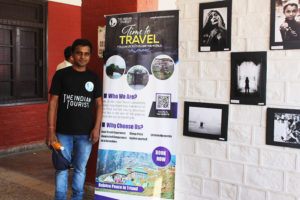 We came across many such students who had deep desire for exploring the world and doing adventurous activities. After a comprehensive discussion with various youngsters over there, we have concluded that budget and incomplete knowledge are two main reasons which are stopping them to take a step forward.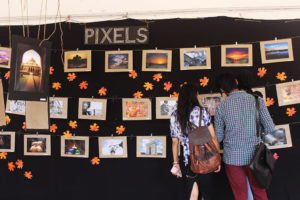 Meanwhile, The Indian Tourist team started giving a small introduction about free Garwal trip and the responses from students and their zeal were quite astonishing. We understand well that millennials are changing the world and way of living, and strolling sightseeing has become a part of their life. The Indian Tourist is always ready to hold hands of such young people and shows them a right path which is affordable and enjoyable.
The Indian Tourist helps you understand that how beautifully you can plan your trip that too within your budget only. Under the guidance of Ashish and Rohit, the founders of The Indian Tourist, every trip becomes more exciting with their stories of amazing travel experiences they had around the world.