Melbourne – world's most worthwhile tourist spot – needs no exclusive introduction as the word is enough to define itself entirely. Australia's cultural capital Melbourne is dynamic, diverse and extra-ordinary because of its properly-arranged grid, artistic multi-storey buildings, 230 laneways and various unheard creatures which are going through hearts of the city blocks.
Beautiful beaches, adorable weather, magnetizing partial British accents and many other heart-touching facts altogether define an astounding Australia and fascinate non-Aussies to explore this authentic beauty. Exploring such heaven-like spot always gives you much more than expected, especially when you get the sight of mesmerizing and colourful city of Melbourne. This vibrant place of Victoria drags tons of national and international tourists every year for many good reasons.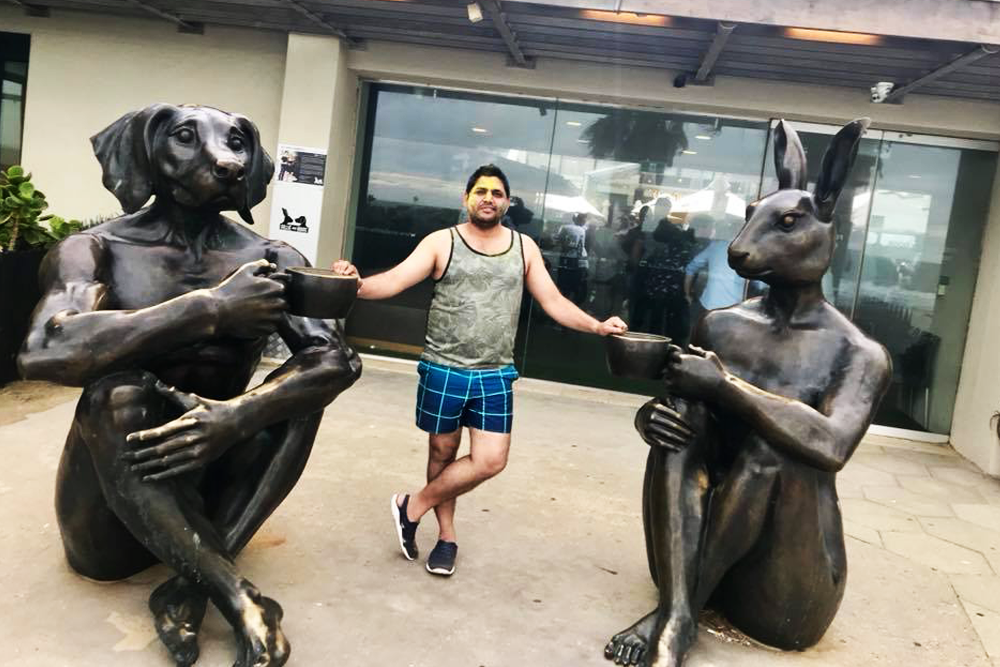 From ever-growing live music and theatre shows to museums, entertainment clubs, festivals and galleries, Victoria is known as a place of culture and arts. Visitors do many activities here that include indulging into a lively music at night, get aligned for a gig or comedy show, exploration of next big theatrical blockbuster, joining concerts at burlesque halls or enjoying mind-boggling stage performances. Experience contemporary and classic work by Australians and international artists at public and private galleries.
       MELBOURNE
Melbourne had always been in our head and heart so we decided to explore it first. Melbourne provides real deal for style cafes, laneways and bars.
Due to notorious temperamental climate, this thriving city has always looked indoors to make it a moody, deep-thinking and complex place for food, innovative art, coffee and most-appreciated culture. Also, in the list of attractions – you can enjoy the architectural flourishes, iconic music venues and independent bookshops.
Another side of Melbourne that covers prized wineries and sophisticated spas, rainforests, rocky coastlines, snow-dusted mountains will doubtlessly snatch your heart, breath and everything in just a wink.
Procedure TO OBTAIN AN AUSTRALIAN TOURIST VISA:
Before applying for Australian tourist visa or visiting to your nearest Australia Visa Application Centre in India, it is important for you to read all security regulations.
You can also apply for Australia Visa by sending visa applications directly via Post to any of the VFS Australia Visa Application Centres in India except Pune, South Mumbai and Delhi.
The first step of Visa application is to select a subclass which is enough to define appropriately the purpose of your visit to Australia. Thereafter, download the relevant visa application form
You must have some supporting documents as per your visa type to complete your visa application process. Collect all documents at one place to get done with the process. It is good to submit all documents at the time of application delay as it helps you to avoid delay.
Following is the organized way of Visa payment:
Visa Fee:
Debit and Credit Card payment is the most preferable way of Visa Fee Payment.
VFS accepts all Master, Visa and Maestro Cards.
If you send applications by Post, you can pay the visa fee through Demand draft. The draft should be prepared in favour of 'Australian High Commission' payable at New Delhi.
VFS Global Service Fee:
Debit and Credit Card payment for VFS Global Service Charge is most preferable mode of payment.
VFS accepts all Master, Maestro and Visa cards.
VFS Global Service Fee can also be paid in form of cash at the Visa Application Centre or through Demand Draft favouring 'VFS Global Services Pvt Ltd' payable at the city where you submit your application.
The VFS Global Service Fee Demand Draft should be in favour of 'VFS Global Services Pvt Ltd' payable at the city where you courier your application.
It is important to have a prior online appointment for application submission hence schedule an appointment to visit the AVAC and lodge your application.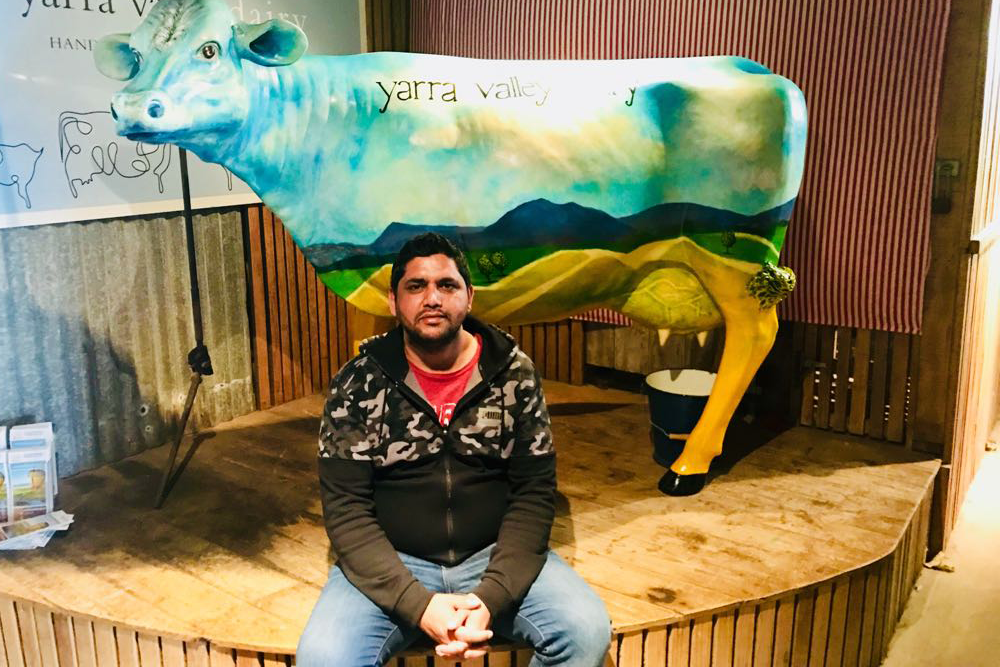 THINGS TO KEEP IN MIND BEFORE ENTERING AUSTRALIA:
If you have an invitation to BBQ Australia no matter at a house, beach, park or anywhere never ever turn up empty handed. Even if you are making a salad dish it is important to provide some meat as helping hands or thanks.
Usually you will people communicating in English but there are many slang words used by Aussies which have totally taken control over Australian English. It is if you beforehand brush up some of those words as it can be quite helpful to you.
Australia is widespread so never think that in a short time span you will be able to cover up most areas of the city. It is always advisable to focus on two or three areas at a time and explore them completely.
In each city of Australia, you will come across different amazing types of summer. Perth will give you feel of dry summer, on the other hand, Brisbane is totally into humid summer. So, it is important for you to keep all stuff accordingly.
Gone are the days, when it was easy for you to get the sight of Kangaroos and Koalas easily. Nowadays the wildlife has shifted inland. If you are very much interested in it, you will have to visit Zoo or wildlife park.
You might have to face some trouble in internet connectivity. Also, in Australia, Internet is comparatively slow and little expensive. A cheap and best option is to buy a hotspot.
  WHAT TO SEE IN MELBOURNE:
The Great Ocean Road: If you are willing to have an experience of planet's most scenic coastal drive, set off on an adventurous Great Ocean Road. You will get a chance to embrace native wildlife and pristine rainforest. Feel your breath with iconic surf breaks and visit towering twelve Apostles. Choose things from a list of endless exciting activities and do whatever you find interesting across the region. Follow the path for bushwalking, mountain biking voyages and click a natural picture in your mind going along with the natural cultural route through museums, galleries and heritage charms. Experience the value of mind-blowing fabulous seashore on the Great Ocean Walk, see koalas and Kangaroos at Tower Hill, travel more towards seaside villages and surf towns. Foodies get an opportunity of exploring splendid international culinary scene, while taking breaks at cellar doors and farm gates, and collecting the foods for rest of their trip.
Mount Dandenong: Mount Dandenong lies between the tourist's spots of Olinda and Kalorama in the luxuriant scenic Dandenong ranges of Melbourne. It is hard to see the commercial community in Mount Dandenong but still you will find some trendy accommodations and boutique restaurants at secluded parts on distant forest roads. Most of the areas of Mount Dandenong is covered up by the Dandenong Ranges National Park, which showcases an extensive network where you can walk through native Australian Bush in a mountainous and soothing environment. This area is used for city's TV and radio transmission towers because it is located quite close to mountain range of Melbourne.
Yarra River Valley: Wander through Yarra Valley and Dandenong Ranges' national and state parks and get indulged in the hypnotic leaf glades and royal trees. Imbibe the thundering waterfall and sights of agitating wildlife. Take rest under the mountain ash trees in the Dandeniong Ranges. Track the trails sheltered by these trees, seas filled with tree ferns and thundering waterfalls. Keep yourself out of lyrebirds who are known to mimic for almost everything. Understand and feel each sound and creature as they all say something sometimes alone and sometimes altogether.
Yering Station winery: As discussed above, Melbourne is a place famous for prized winery. Yering station produces wines at an extensive range which are quite impressive and it includes Pinot Noir, classics Chardonnay, Shiraz Viognier and sparkling wine which is produced under the Yarrabank Label. Because of excellence in wine production and true commitment, during International Wine and Spirit Competition in London, Yering Station received an award of 'International Wine Maker of the Year'. It was also inaugurated into both Australian and Victorian Tourism Awards 'Hall of Fame'.
Twelve Apostles: The crumbling pillars of the 12 Apostles are spread up to 7Kms east of Port Campbell. Twelve Apostles Marine National Park has covered the area and is protecting it. Apart from this, the park is also responsible for saving some of the most creative underwater scenery of Victoria. Remarkable arches, valleys, cracks, troughs and deep slanted bars define a true definition of beauty. Mesmerizing and wild waves of Southern Ocean entirely touch the coastline which has drawn an area where you can visit and explore as much as you want.
London Bridge: when it comes to historical icons, London bridge is always the first which hits almost every head. Its eye-catching contemporary landmarks and sound reputation because of tantalizing food and drink are making it a place which is always discussed among drifters. On the shores of River Thames, London Bridge reflects a completely different image that can drag attention of anyone. Its cobbled streets, river banks and winding alleys are differentiating it from other areas of Melbourne.
Kilda Beach: You will get endless options to enjoy in St. Kilda Beach as it is Melbourne's most known beachside suburb. Stroll along the palm trees and make the most of bayside location. Also, you can go on a thrill riding at Luna Park. Enjoy a cool and hustling-bustling nightlife outside in shinny and colourful bars. If you really want to explore St. Kilda Beach, take help of tram number 96 as it takes only 20 mins. Otherwise, you can also choose Uber or taxi option.
Crown Casino: Crown Casino is a renowned resort in Melbourne. It is located at the south bank of Yarra River. It is now listed as the first casino of International Crown Brand. Here you can come and enjoy multiple casino games including craps, poker, blackjack, baccarat pai gow, and roulette.
WHAT TO EAT IN MELBOURNE:
Melbourne is renowned for endless numbers of cafes and restaurants that offer simple through overwhelming lunch and dinner. Melbourne is called a culture city and cuisines there also defines that culture.
Margherita Pizza: Never miss out on the chance of having Francesco's Margherita Pizza muddy with homemade tomato sauce at 400 Gradi. This pizza has such a thin base which you can even believe and is cooked in 90 seconds.
Desserts: If you are sweet lover, Din Tai Fung will keep you attracting again and again. However, they have splendid dumplings but they offer delicious desserts too. Never leave Australia or end your trip without having this taste.
Coconut Yogurt: It is great to start your day with Coconut yogurt that too at Kettle Black. This yogurt is topped with nuts, seeds, grains and seasonal fruits along with scattering of citrus powder over it.
TO DRINK
Whisky at Starwood: Starwood whisky is exposed worldwide and showcase the culture of Australia. Drink whisky at Starwood Distillery and experience the taste of temperature swings. Starward whisky is produced using Australian barley and containers integrating with maturation method.
Cocktails at Alchemy: Alchemy distillers is newly introduced to the modern drink market and ruling over the market. You can taste here quinoa vodka, or cocktails that give rustic vibes. Along with drink, you can also try any or many of the food options over there.
WHERE and HOW-TO PARTY IN MELBOURNE:
In recent past years, Melbourne has completely changed and is now reflecting a different image. Nowadays weekends are celebrated in great ways. For example, you can choose any of the restaurant at any time in night, can see and enjoy gigs and dance till late night and then, easily come back home using any public transportation.
Melbourne is not shy when it comes to best bars and for this, choices are infinite. The ultimate party is when drinks and dance are combined at the same floor means a single venue so that you can invite your friends and they can come conveniently.
The best way is to choose an option where both facilities are available then, an only music system will bring in charm and excitement to your party.
Some best bars and clubs in Melbourne are Boney, Carlton, The Toff in Town, Go Go Bar, Workshop, Section 8 and FAD Gallery etc.