592 miles away from the densely populated and vibrant city of Jakarta is Bali, an island that is extraordinarily beautiful. With its mesmerizing countryside, picture perfect beaches, hiking spots and friendly inhabitants, Bali is, without wonder, the most popular location in Indonesia. Tourists go there in numbers, and many of them become so reluctant to leave this gorgeous place that ultimately they simply to stay.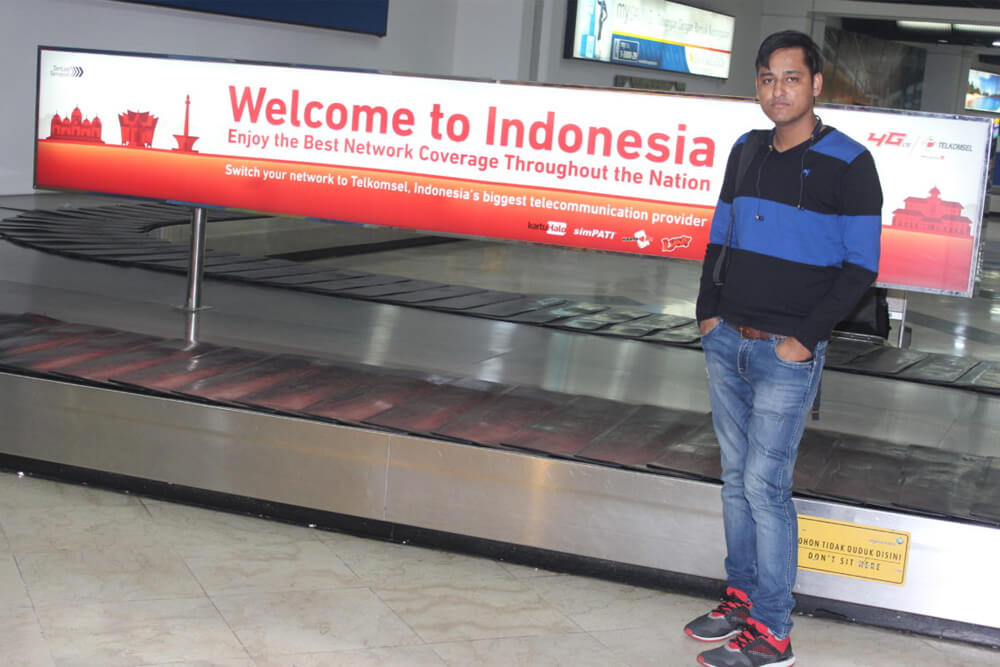 This travel guide is here to give you some prerequisite knowledge before you embark upon your dreamy vacation to the scenic land of Bali.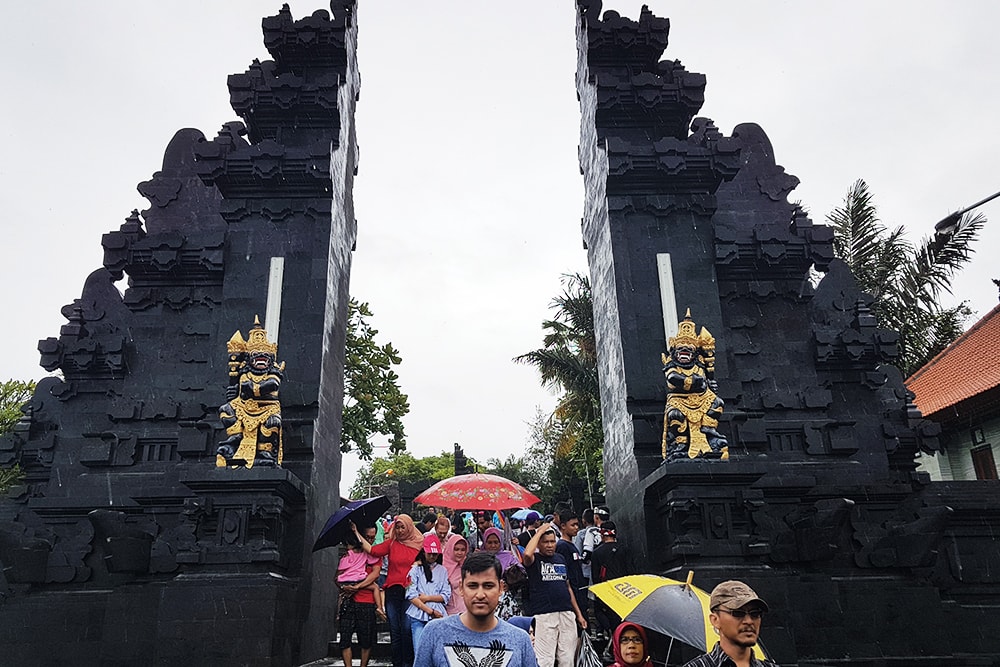 Things to Do and Places to Go
Bali Marine and Safari Park: Also known as

Taman Safari III

, the Bali Marine and Safari Park is a branch of Taman Safari located in Gianyar, Bali. However, unlike the name suggests, the park is not an actual safari, but an open zoo housing imported animals from different continents.
Uluwatu Temple: This Balinese sea temple is dedicated to Sang Hyang Widhi Wasa, the supreme god of Indonesian Hinduism in his manifestation as Rudra. Perched at the edge of a 70 metre high cliff (watu) projecting into the sea, the temple is inhabited by monkeys who have earned quite a reputation for snatching visitors' belongings. However, these monkeys can be persuaded into trading the stolen items for fruits.
Kintamani and Mount Batur: Located northwest of Mount Agung on the island of Bali is the active volcano Mount Batur. The substantial lava field from its 1968 eruption is visible today when viewed from the nearby town of Kintamani.
Take a walk in the sea: Bali Seawalker: It is basically a marine recreation in which participants take a ladder to the seabed and walk upon the seafloor.
 Bali Zo: locally referred to as 'Kebun Binatang Bali', is the only animal attraction in Bali using 'zoo' in its name.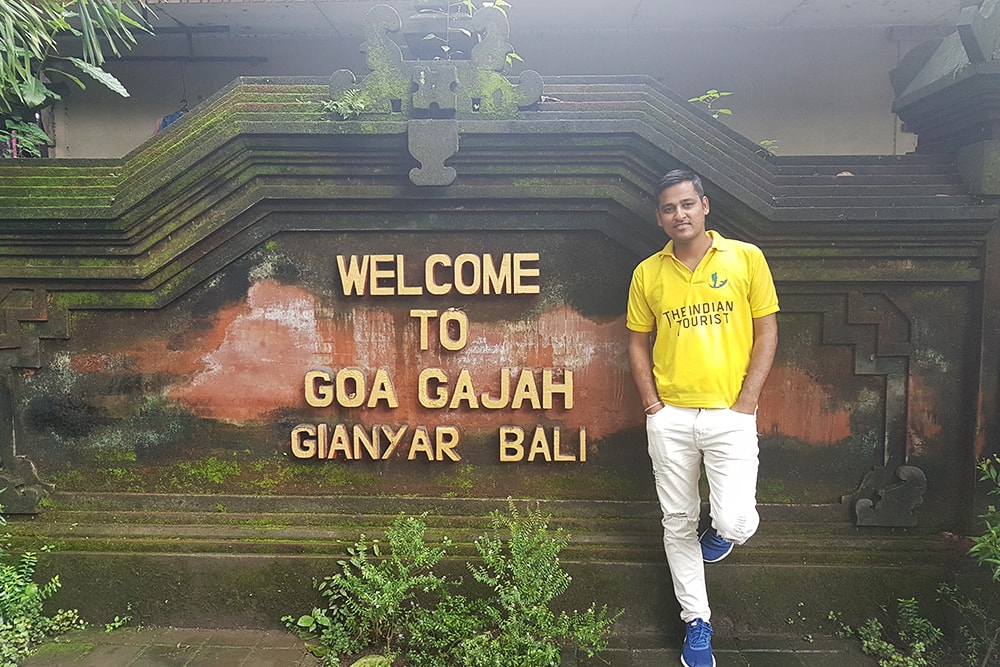 Most Beautiful Beaches in Bali
Kuta Beach: Also known as Sunset beach, Kuta is well known for being a cheap tourist attraction for Australians due to its close proximity. So don't be surprised to see quite som Aussie faces around.
Seminyak Beach: Being Bali's most fashionable beach, Seminyak is home to the island's most luxurious resorts and host to a number of fine restaurants and boutiques.
Legian Beach: Legian could well be called the second most popular area on the island after Kuta owing to its close relationship with beach life and its parties. Infact, one of Legian's main attractions is its extravagant night life which is usually filled with tanned wannabe celebrities.
Jimbaran Beach: Jimbaran is basically a fishing village and a coastal resort lying just south of Kuta. The Jimbaran Bay has a long beach with calm waters lined with fish restaurants and backed by a tropical forest.
Nusa Dua: The name of this area is derived from the two small islands in the east. Despite being the most developed area in Bali, it still has a considerable number of temples, besides a museum and other attractions.
Sanur Beach: This seaside town in the southeast of Bali is a long stretch of beach with shallow waters. Resting upon the sand you'll probably notice the colourful jukung fishing boats.
Local Food AT Bali YOU should Try
Nasi Ayam and Nasi Campur
Bebek and Ayam Betutu.
Babi Guling.
Tahu and Tempe.
Jimbaran Seafood
Pepes and Tum.
Lawar.
Transportation in Bali:
The traffic in Bali is sluggish, to say the least. So don't plan on travelling much within the island. However, the modes of transport available here are plenty with walking being the basic way of getting around villages, areas and resorts. For travelling elsewhere the bicycle would be the most economical way of getting around.
Where to Stay in Bali:
Where to book your hotel hugely depends on which beach you're planning to explore. Consider which beach would prove to be the best choice, and go ahead with booking a hotel near it.
– The Indian Tourist
Best places to visit in January
Best places to visit in February
Best places to visit in March
Best places to visit in April
Best places to visit in May
Best places to visit in June
Best places to visit in July
Best places to visit in August
Best places to visit in September
Best places to visit in October
Best places to visit in November
Best places to visit in December
Join the Newsletter
To receive our best monthly updates