ICELAND TRAVEL GUIDE: THINGS TO DO, ATTRACTIONS, SHOPPING, NIGHTLIFE , FOOD, RESTAURANTS AND HOTELS
Iceland Overview:
Iceland, A land created for the extreme experience. Blessed with abundance of Mountains, Volcanoes, Rivers, Lakes, Caves and picturesque rough terrains that waits for you to be tackled. If you are an outdoor ninja, it's your paradise! If you are an indoor-snuggly snail, get ready for a never fading warm and welcoming experience of your life.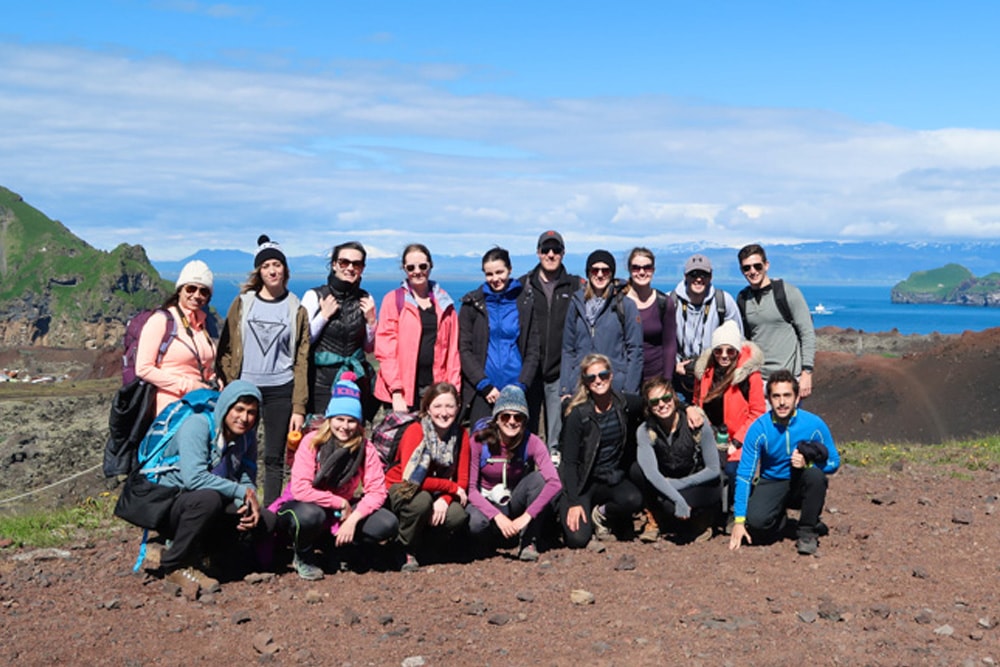 No matter which part of the world you are from, Iceland will amaze everyone with its spectacular views. You can picture yourself in the out of the world sceneries of Iceland at every step.
Iceland is perfect for your inner adventure ninja. It is rugged and beautiful and perfect on eyes for all year around. The landscapes serve as a lovely backdrop for whatever activity that you have in your mind.
Most of us make a mistake by going to Iceland for nature. The treasure for this beautiful panorama is the people, who are warm and friendly and embellished with a smile. So, once you are here; enjoy long walks on local streets, a refreshing dip in the community swimming pool, purchasing local produce.
This article will give you an idea on how to complete a joyful circle of the country. From the highlights of top attractions to the best restaurants, shopping and nightlife, you will get every detail of Iceland right here.
Top Attractions:
Places To Visit in Iceland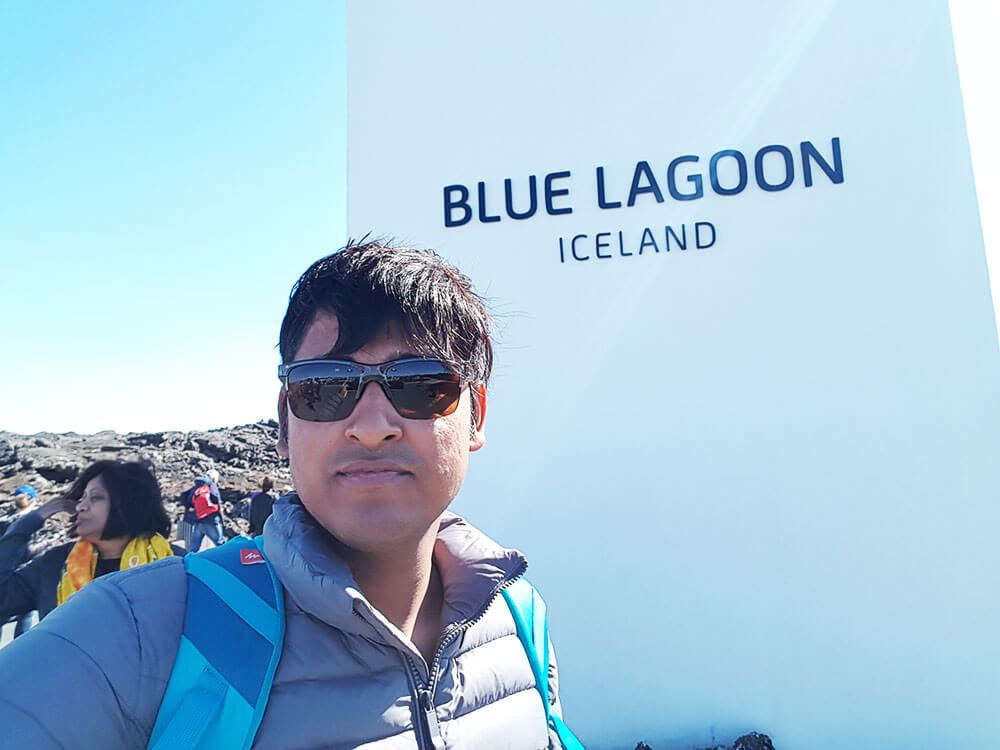 The Blue Lagoon: Oh, the most famous thing about Iceland is the Blue Lagoon. This is acclaimed as one of the most amazing swimming pool of the world. With an average temperature of 98-102F, it has become the most loved and popular destinations of Iceland.
Diving the Silfra Fissure: Silfra Fissure is one of the finest diving experiences of the world with water visibility over 100 meters. So, if you want to try your hands in diving, nothing could be as good as Silfra Fissure.
The Golden Circle: Drive around the world's most beautiful and epic road trip, The Golden Circle. This is the most beautiful road trip with stunning display of nature's beauty, only a fool would give it a miss.
The Reykjavik Metropolitan Police: Yes, we are not kidding. You can try your hands in becoming a police officer for a few hours in the most peaceful place on this planet. This is super fun as you can pose with cute kittens, lovely pups and candies with your uniform on.
The Northern Lights / Aurora Borealis: Witnessing the Northern Lights is something that hits the bucket list of every traveller. It is a beautiful illusive natural phenomenon and is a lifetime experience that you should strictly not miss it if you ever visit Iceland.
Glacier and Ice Trekking: Take out your ice axes and get out to explore the beauty of Icelandic glaciers. They are formed due to the frozen ancient water and definitely worth giving a try.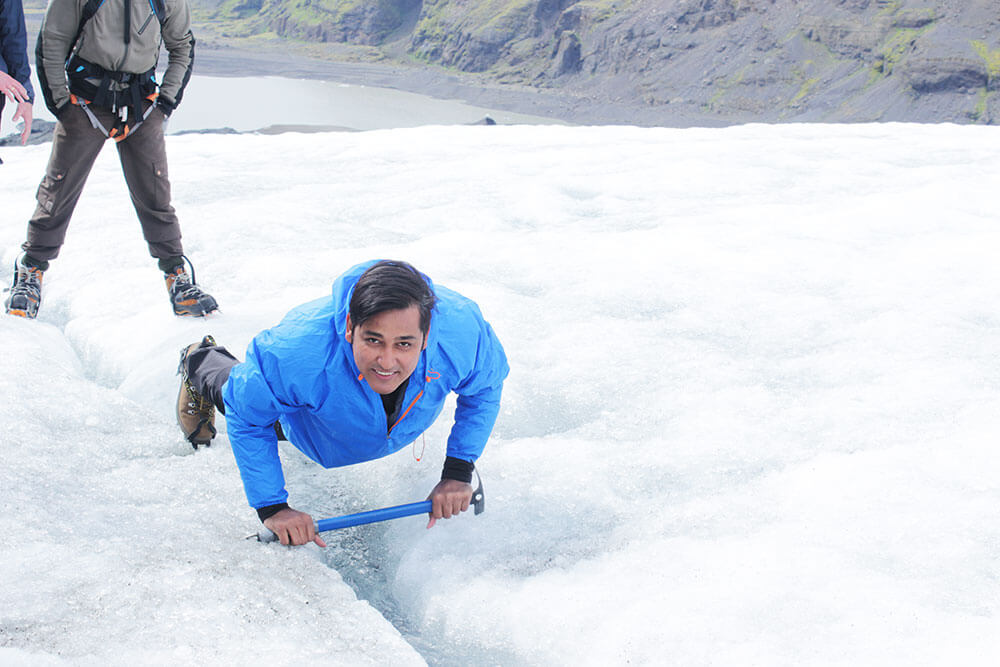 Shopping
Let's be honest, Iceland is rarely going to be gentle in terms of expenses. The same goes with shopping in Iceland. Most of your shopping experience is going to be expensive deal. The shopping streets of Reykjavik is filled with designer brands and showrooms, with a little hole in the wall for small local designers. Along the way you will find many souvenir shops and outdoor clothes stores.
You can try your hands on some designer brands like Hugo Boss and Max Mara which is usually tax free for tourists and usually 20-35% less expensive than that of US and UK. My personal suggestion would be buying a traditional Icelandic lopapeysa, a knitted Icelandic sweater with distinct design on top and sleeves. Icelandic markets are also super cool for high quality woollen scarves, gloves, blankets and socks. You can also buy a piece of lava stones or other mineral carved in a form of jewellery which will keep your Icelandic memories fresh along with beautifying your looks.
Nightlife Places in Iceland
In recent years, Reykjavik has come out as one fast-paced place for night outs and parties and being widely praised by the tourists and travel magazines. Let's focus on the good part and that is the nightlife is all catered at one place, so everything is at a walking distance. The bars hardly follow any dress code or any entry fee. Age bar for entry is 20 years across the country, so you need to carry your age proof along. Icelandic nightlife is super fun and nobody is going to point a finger on you for dancing on the tables. So, make sure to have a good company along and hit the floor on a beautiful Icelandic night.
Best Food & Restaurants in Iceland
This isolated, small and exceptionally small country gives a whole new meaning to seafood. Yes, sea food is the major essence of Icelandic cuisine, what else could you expect from a small little country surrounded by Arctic waters. However, the seafood that they offer is one of the best thing that would ever happen in your lifetime.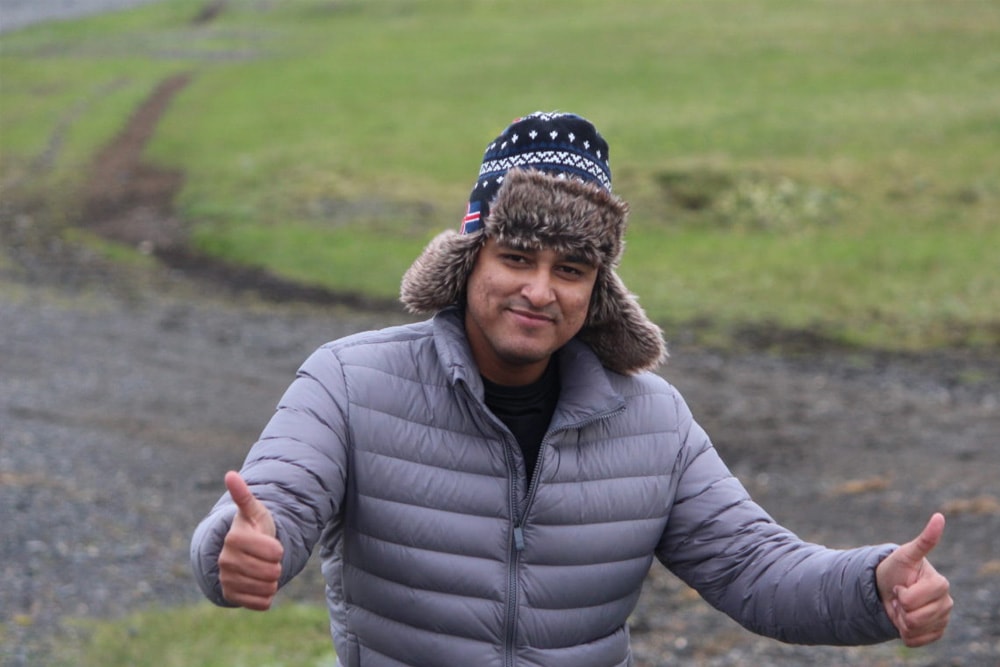 Once you are here do not miss a chance to eat lobsters at Kaffi Hornid which is usually served with garlic butter, fresh salad and some potatoes. Savour the aromatic tomato and basil flavours at Fredhiemer. And hold on, Iceland offers some exceptional lamb preparations in Matur og Drykkur and delicious desserts at Efstidalur Farm.
How to Reach
Iceland has got an international Airport. You can simply book a flight from the nearest international airport and land to this beautiful land of multi-cultures.
For better flight deals, plan in advance and make early bookings. The Icelandic International Airport is at Keflavik, which is 24 miles from Reykjavik.
When to Go Iceland
Midnight Sun and the warm temperatures makes Summer the ideal Season to visit Iceland. However, for hiking June, July and August are considered to be the best time to visit Iceland. If you are looking forward to the Northern Lights, it is suggested to plan your trip in February, March, September or October.
Below is the month wise classification of Iceland in terms of weather and tourism.
Iceland in January: January is extremely cold and this is the time when Iceland experiences the maximum snow. The temperature is usually on the left-hand side of "0" on the traditional thermometer.
Iceland in February: February is not any different from January. The amount of snowfall is at its peak. However, the trip is comparatively cheaper during this time. You can draw some motivation from the idea of relaxing in hot water sprig and of course the Northern Lights.
Iceland in March: Iceland is reaching to the end of its winter season around March. By the end of this month you can expect longer daylights and subliming snow. This is the least crowded time of the year. You can enjoy the by lanes of Iceland without much hustle bustle.
Iceland in April: April is all about longer daylights, and some hue of green for your eyes. Layers of woollen clothes are still recommended and you can expect some thunderstorms as well. April's highlight can be a memorable Icelandic Easter!!
Iceland In May: like every other month, Icelandic month of May also has something unique for you. The accommodation, to flights and everything else is at their best prices during May. You can also witness the dramatic view of flower blossoming and transient sunshine.
Iceland in June: This is the warmest and the most beautiful time of the year. You can see longer days, no rain and thunderstorms and a nice pleasant weather. Ideal time to witness midnight sun and amazing nightlife.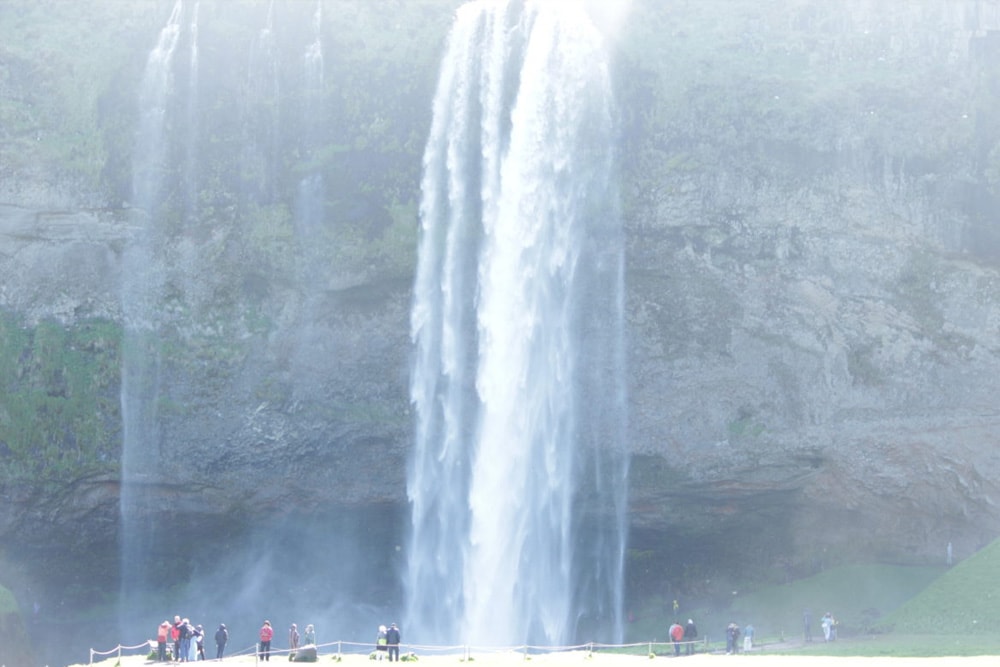 Iceland in July: With fluctuating weather and frequent rainfall, Iceland's temperature during July is usually between 9 degrees to 13 degrees. All the roads are now open for travel and the businesses are at its peak considering the peak tourist season.
Iceland in August: August is the official summer month of Iceland. This is the time when locals soak the last bits of sunlight. August is ideal month for all kinds of outdoor activities and tonnes of event and festivals.
Iceland in September: Autumn slowly and softly rolls in making September a great month to travel Iceland. You can enjoy the changing colours of leaves from green to the hues of yellow, red and brown. Most of the summer attractions are still doable in September season.
Iceland in October: It is the least busy time of the year. All the festivals and events have come to an end by far and the country is cradled somewhere between summers and winters. The best part is the days are long enough to enjoy the outdoor activities and nights are dark enough to enjoy Northern Lights.
Iceland in November: the drop in temperature will get along with November. But, do not let the darkness and rain stop you from enjoying the beautiful Icelandic trip. You can witness the first snow of the season and soak some good Icelandic music as it is the official musical month of Iceland.
Iceland in December: If you are a winter lover this is the best time to visit Iceland. With snow constantly pouring in and just 4 hours of sun in the sky, Icelandic winters will do everything to win your heart. It is also the best time to enjoy the Northern Lights.
Where To Stay in Iceland: Tips, Hotels and Resorts
Iceland has a lot on offer when it comes to stays. Here are some tips on the same:
1. Iceland's capital, Reykjavik has the widest range of accommodation in the country. Whether you are on a budget trip or looking for a lavish experience, Reykjavik will surely give you something of your choice.
2. The Golden Circle Area is something that every traveller would like to cover, it is the land of three major tourist attractions- Geysir Geothermal Area, Gullfoss Waterfall, and Þingvellir National Park. If you are looking for some hot water bubble bath, this can be an ideal location for your stay.
3. If hiking is your oxygen, simply head towards Skaftafell Nature Reserve. It is easy to access the beauty of nature from here and find your own peace. Jökulsárlón is also an ideal location for those who want to lose themselves in the arms of ocean and glaciers.
4. Not many travellers take out time to visit the spectacular Westfjords. But, those who do, the find a remote world of exceptional natural beauty. If possible, try spending a couple days here, in order to see the multiple awe-inspiring wonders and navigate the breathtaking fjords.
Getting Around: Top Attractions around Iceland
Getting around in Iceland is easy and you get rented cars very easily. All you need to do is to take precautions. Drive safe considering different weather conditions. Beware that the picturesque sceneries involve some real tough deal for drivers
Iceland do not have any railways, but the bus services are prevalent across the country. Ferry services are also something very common for transportation Iceland. You can also enjoy cycling for shorter distances as rented cycles are quiet in for tourists.
The Indian Tourist
Best places to visit in January
Best places to visit in February
Best places to visit in March
Best places to visit in April
Best places to visit in May
Best places to visit in June
Best places to visit in July
Best places to visit in August
Best places to visit in September
Best places to visit in October
Best places to visit in November
Best places to visit in December
Join the Newsletter
To receive our best monthly updates