This charming, island state, located at the southern-most tip of Continental Asia and the Malay Peninsula, holds the appeal and legend of Koh Samui but without the sleaze and smut of Bangkok. Home to two of the world's three most expensive buildings, a concert hall shaped like a durian and a museum shaped like a robotic hand, Singapore is neither light on the senses nor the pocket. Simply put; Singapore is currently the most expensive city on earth. But is it justifiably so?
Though physically small, Singapore is an economic powerhouse. It has been South East Asia's most modern city for over a century, replete with a level of sophistication and automation that would make most first world countries look like the Flintstones.
The country includes the island of Singapore and 58 or so smaller islands. Because of its efficient and largely motivated and corruption free government, Singapore has become a flourishing economy that excels in trade and tourism and is a model for developing nations. The eponymous capital city (the diminutive size doesn't warrant a different name), covers about a third of the area of the main island which is uniformly well constructed. In fact, Singapore boasts some of the best infrastructures in the world and is quite simply, one of the best-planned cities on Earth. Chocolate wrappers and potato bags are consistently relegated to green dustbins carefully positioned equidistantly throughout the country.
Etymology
The English name "Singapore" is the Anglicized version of the word "Singapur" which is derived from Sanskrit: Singh (lion) + pur (village/city), hence the customary reference to the nation as the Lion City. However, it is unlikely that lions ever lived on the island; Sang Nila Utama, the Srivijayan prince said to have founded and named the island Singapura, perhaps saw a Malayan tiger.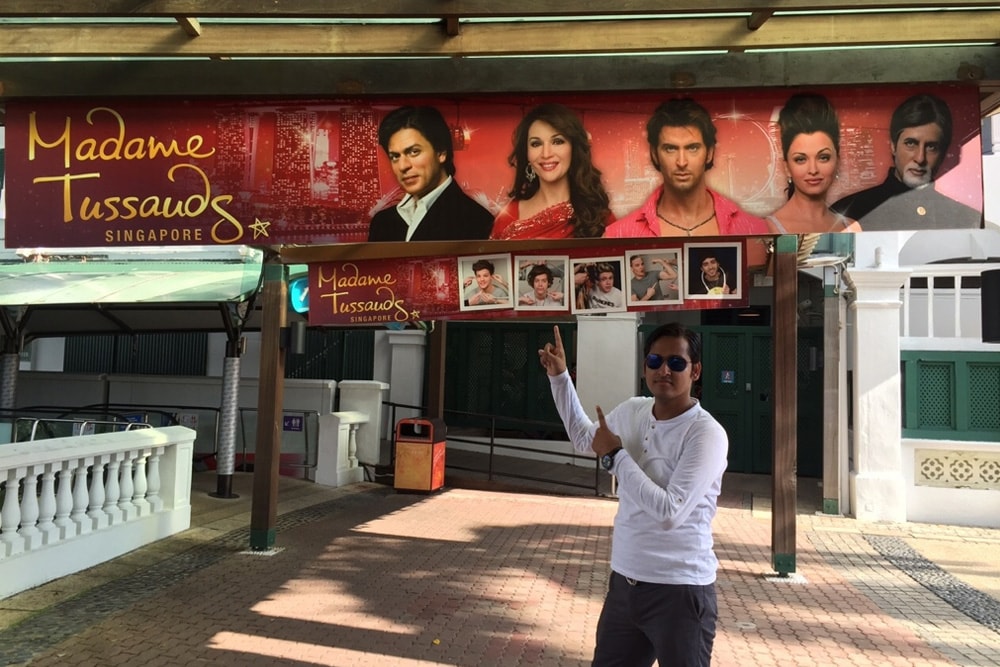 Social & Cultural Lifestyle
It seems odd to talk about the culture of a country of only 5 million people. One can seldom expect homogeneity sufficient to develop any meaningful indigenous traits akin to those of India or China. But, despite its small size, Singapore is a multicultural society with 4 national languages (English, Malay, Mandarin, and yes, Tamil).
Singapore does not fit the traditional description of a nation, but rather a society-in-transition. Singaporeans do not all speak the same language either, or share the same religion, or have the same customs. Even though English is the first language of the nation, according to the 2010 census 20% of Singaporeans are illiterate in English. Real diversity by every metric.
There is freedom of religion with some exceptions. Singapore has been described as one of the most religious countries in the world. The major religions are Islam (Malay), Hinduism (Indians), Buddhism, Taoism, and folk religion (Chinese), along with a substantial number of Christians of various denominations, which does not in any way speak to the intensity of any a particular religious belief, but simply to the diversity of thought and backgrounds.
The national holiday is on 31 August and is celebrated with military parades and culture shows at the national stadium. The most important ethnic holidays are the Chinese New Year and the Malay Muslim Ramadan, both celebrated in January–February, and the Indian Diwali or Festival of Lights celebrated around September–October.
 
Whether the Weather is a Deal Breaker
It's hard to find nice things to say about the weather in Singapore. It's basically hot and humid throughout the year. Yes, that's right: Throughout the year. There's no end -year winter respite, and halfway autumn break. You have to rely on frequent showers and well-conditioned interiors to get by, though the monsoon season from November to January does claim to be wetter by comparison.
Must Visit Hot Stops
Orchard Road: Orchard Road is the main shopping street of Singapore, regularly frequented by the locals as well as foreign tourists. Think of a fancy brand and chances are it will already be in your eye line.
Resorts World Sentosa: Located on an island off Singapore's Southern Coast, the property features hotels, restaurants, a casino, theme parks – in short, something for everyone no matter how old they are. Not to forget beachside pubs, bars, and clubs.
Clarke Quay: One of the key tourist attractions in Singapore, the quay, at the mouth of the Singapore River, was the city's hub of commerce in the late 19th century. It still hustles and bustles today, but with a different kind of commerce: trendy restaurants, unique boutiques, pushcart vendors and more, all of which blend Asian and European influences. But most importantly, Clarke quay is the single most concentrated repository of clubs you're likely to find anywhere.
Raffles Hotel: Since it opened in 1887, it quickly became the place to stay in Singapore, with writers Rudyard Kipling, Somerset Maugham and Ernest Hemingway, among others, adding to its fame.
Gardens by the Bay: Open less than a decade, Gardens by the Bay is built on reclaimed land in central Singapore. It consists of three gardens: Bay Central, Bay East, and Bay South.
Singapore Botanic Gardens: Travellers on a budget will appreciate the Singapore Botanic Gardens as most of the gardens are free; there is only a charge for the National Orchid Garden, the most visited section of the garden.
Night Safari: Travellers who enjoy nightlife but are tired of the club scene should head over to Night Safari where nocturnal, not party, animals are on display. It is one of Singapore's top attractions, with more than one million people annually enjoying a tram ride through seven of the world's geographic regions.
Buddha Tooth Relic Temple: The Chinese build temples to a lot of gods and other things, but the Buddha Tooth Relic Temple is one of the more unusual ones.
Marina Bay Sands: The Marina Bay Sands is an integrated resort that has it all: a luxury hotel, restaurants, an endless collection of shops, a convention center that is one of the largest in Asia, a theater, an Art Science Museum and other entertainment centers. It also has an indoor skating rink made with synthetic ice. Not to mention, a casino (the same franchise as Las Vegas Sands).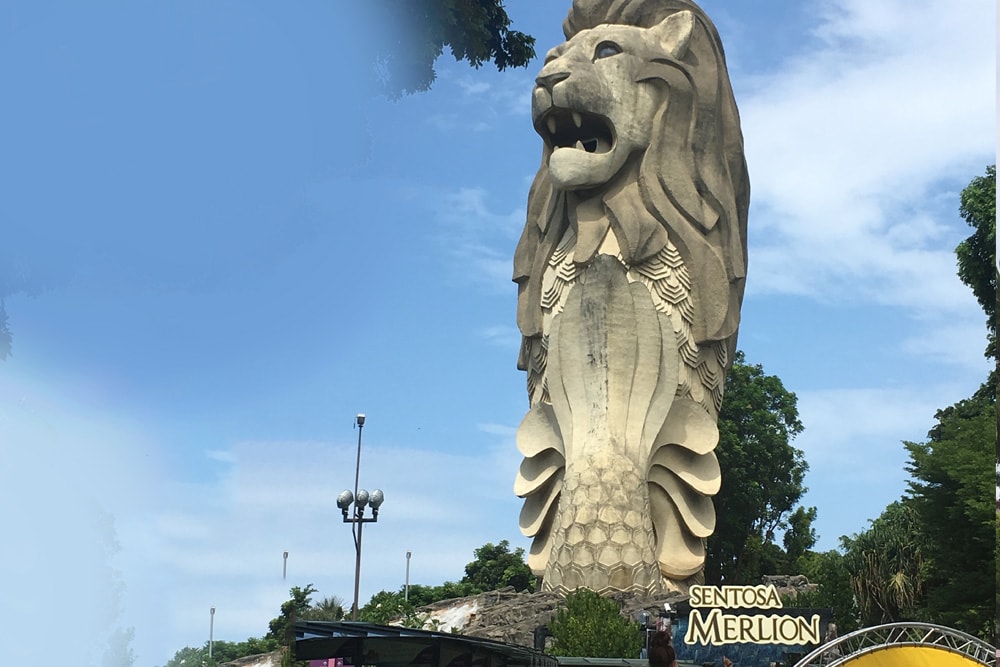 Singapore Flyer: The Singapore Flyer as its name would suggest, is a giant Ferris wheel. It can hold 28 people at a time and offers a stunning view both while seated on the Ferris wheel, and of the Ferris wheel itself while driving by the highway. Chances are if you've seen a tourism commercial of Singapore, you've seen the Singapore Flyer. When it opened in 2008, it was the highest Ferris wheel in the world, reaching 165 meters (541 feet) up into the Singaporean sky.
Transport in Singapore
The MRT (mass rapid transit) system of Singapore is probably the fastest way of getting around the city. Tickets can be bought for single trips, but for frequent rides on MRT and the buses, you can buy a Singapore Tourist Pass at the TransitLink Ticket Office at the following MRT stations: Changi Airport, Orchard, Chinatown, City Hall, Raffles Place, Ang Mo Kio, HarbourFront, Bugis, Lavender and Bayfront.
For places that can't be reached via MRT or bus, you can always turn to taxis. Cabs here are metered, but there may be surcharges depending on when, where and which company's taxi you board.
Where to Stay?
Choose a hotel near an MRT station for your own convenience. Also, since Singapore is a fairly compact city with a great transportation system, you'd rather consider your budget first to find a place to stay.
– The Indian Tourist
Best places to visit in January
Best places to visit in February
Best places to visit in March
Best places to visit in April
Best places to visit in May
Best places to visit in June
Best places to visit in July
Best places to visit in August
Best places to visit in September
Best places to visit in October
Best places to visit in November
Best places to visit in December
Join the Newsletter
To receive our best monthly updates