Nested beautifully on the northwest coast of the world's most populous island of Java is Indonesia's economic, cultural and political centre, Jakarta. The vibrant city is home to over an emphatic 10 million of the world's population and has an economic growth rate that surpasses that of the likes of Kuala Lumpur, Beijing and Bangkok. It is a chaotic yet colourful amalgamation of a multitude of languages and cultures with beautiful places that provide an escape to locals and tourists alike.
Top Places to Visit in Jakarta
Grand Indonesia Mall: Spanning magnificently across an area of over six- hundred- thousand square metres is one of the topmost shopping malls in Jakarta: The Grand Indonesia Shopping Town which consists of Grand Indonesia Shopping Mall, Menara BCA (BCA Tower), Kempinski Private Residences and Hotel Indonesia. The Shopping Town spans two main buildings: the West and the East mall, linked by a multi-level bridge.
National Monument (MONAS): Standing in the centre of Merdeka Square in Central Jakarta is the 433 feet tall tower symbolic of the struggle for Indonesian independence. This national monument of the Republic of Indonesia was built under the direction of President of Soekarno with its construction starting in 1961 and completing in 1975. The significant monument is designed in accordance with the philosophy of Lingga and Yoni.
Ancol Dreamland: A resort destination located along Jakarta's waterfront, Ancol Dreamland once used to be a site of mosquito- infested swamps and fish ponds. But following its development which began in 1966, the area now stands proudly as an entertainment complex that boasts of hotels, cottages, beaches, a theme park, traditional market places, an oceanarium, a golf field and marina.
Ragunan Zoo: Ragunan Zoo is a 140-hectare (350-acre) zoo located in Pasar Minggu, South Jakarta, Indonesia. It is home to over 270 species of animals, 171 species of flora, and employs over 450 people. Many of the animals are endangered and threatened from all parts of Indonesia and the rest of the world.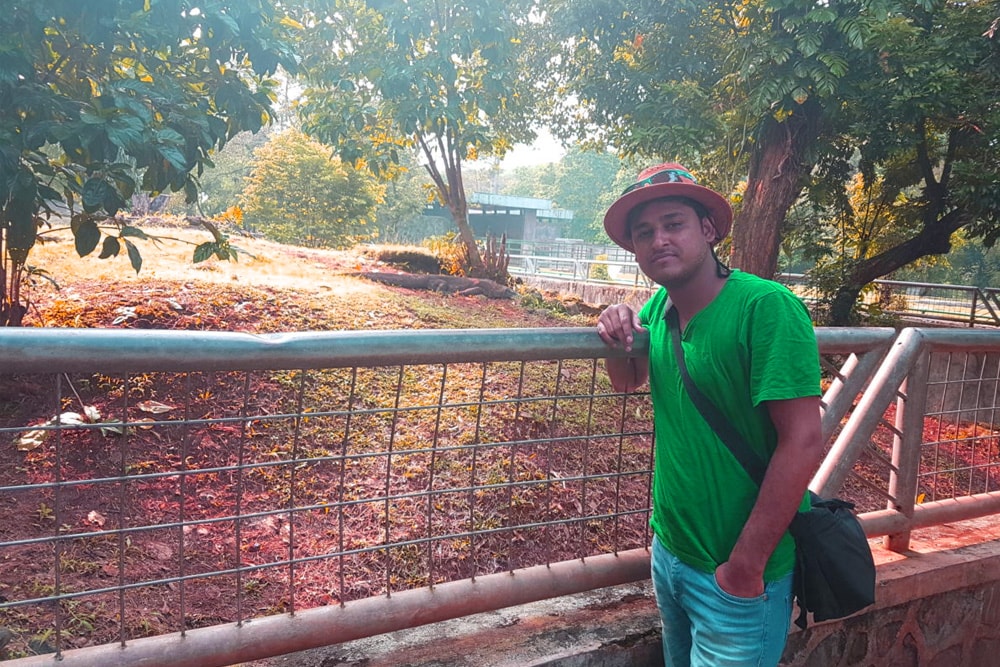 There are a total of 3,122 animal specimens including birds. Laid out in a lush tropical setting, such indigenous animals as the Komodo dragon, orangutan, tapir, anoa, sumatran tiger, banteng wild ox and various brightly coloured birds are given ample room. The zoo is located in South Jakarta and is easily accessible through the Jakarta Outer Ring Road and TransJakarta Corridor 6 bus (grey colour).
Transportation in Jakarta:
Local Buses: Local Buses are the best and cheapest mode of travel at Jakarta. Separate lanes for buses have been conveniently cut out to ease bus transport.  You just need to purchase a card or pass and credit it with some amount to facilitate your bus transportation.
Taxis: You'll find quite many options here:  Bluebird (local taxi brand), Uber and Gojek.
Metro: Indonesia doesn't have a local metro setup.
– The Indian Tourist
Best places to visit in January
Best places to visit in February
Best places to visit in March
Best places to visit in April
Best places to visit in May
Best places to visit in June
Best places to visit in July
Best places to visit in August
Best places to visit in September
Best places to visit in October
Best places to visit in November
Best places to visit in December
Join the Newsletter
To receive our best monthly updates