Some travel there for a glimpse of the world wars, a few journey to amass learnings about the European Union, but many wander off to the land of Belgium simply for the merriment the nation has to offer in the form of its beer, chocolates and fries. For, fascinating as it might occur, this tiny country easily houses over a thousand breweries within its borders; a fact that might not seem as surprising  if one were to know that the brewers of Belgium were among the pioneers of perfect beer brewing. Besides, if waffles and frites are among all those other Belgian things that occur tempting to you, allow this travel guide to show you the way to an effortless trip to this Western European nation.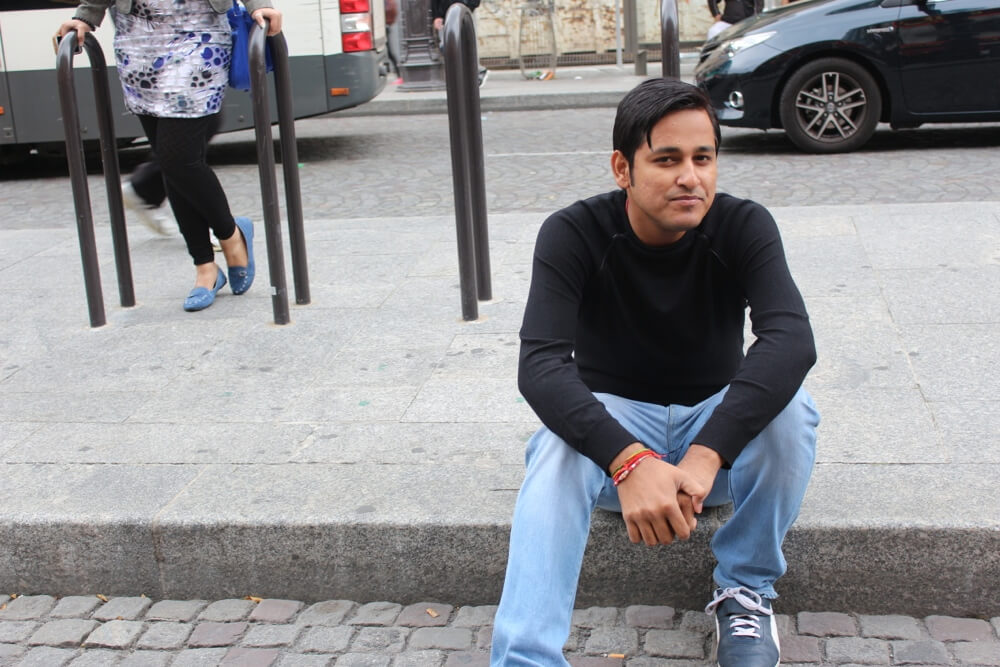 About the Country: Lying in Western Europe, the sovereign state of Belgium shares borders with France, Germany, Luxembourg and the Netherlands. The territory of Belgium is divided into three federal regions: 1) Flanders – the northern, Dutch-speaking region of the country. It includes well known cities like Antwerp, Ghent and Bruges, 2) Wallonia – the southern, French-speaking region, incorporating a small German speaking region in the east near the German border, 3) Brussels – the bilingual capital region of the country and headquarters of the EU.
VISA Information:
Depending on the purpose of your travel to Belgium, there are different types of visas that will apply to the occasion. Whether you are planning to go on a visit, study or work and reside there permanently, you will have to apply for a different Belgium Schengen Visa, accordingly.
Find out more on: http://www.schengenvisainfo.com/belgium-visa/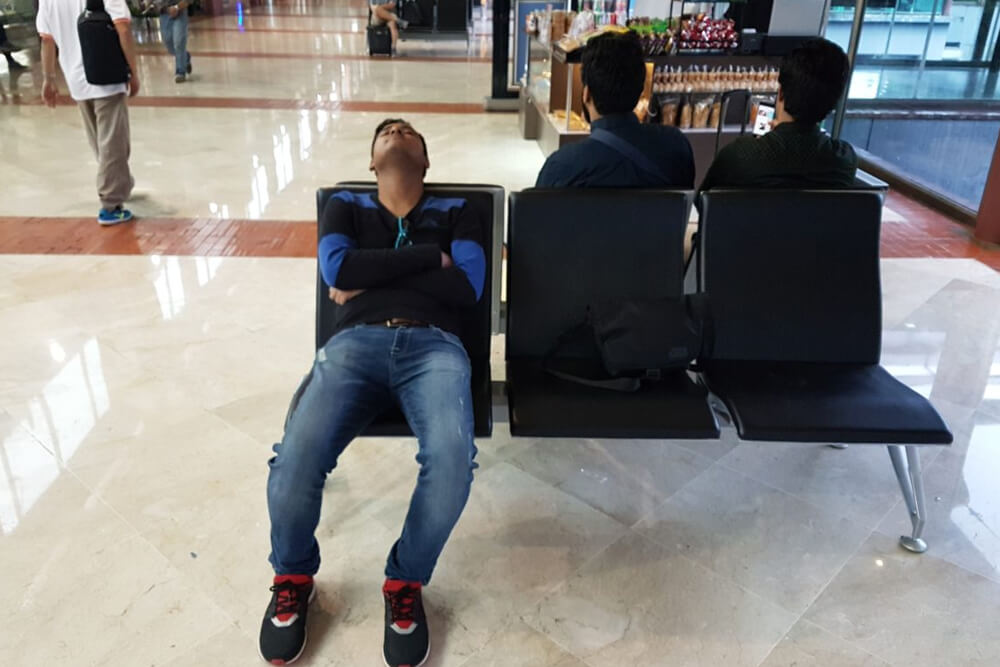 Culture & Climate
Belgian culture involves the aspects shared by all Belgians regardless of the language they speak. Most Belgians view their culture as an integral part of the European culture. However, members of each of the two main linguistic groups generally make their cultural choices from within their own community, and then, when going beyond, the Flemish draw intensively from both the English-speaking culture (which dominates sciences, professional life and most news media) and the Netherlands, whereas French-speakers focus on cultural life in France and elsewhere in the French-speaking world, and less outside.
When To Go : The best time to visit Belgium goes from mid-May to mid-September, when the temperatures are mild, the sky is often cloudy, but the percent of sunshine is not so low.
The mid-summer period (July-August) is relatively warm, but it's also the rainiest, because of afternoon thunderstorms which can form especially in inland areas. The other seasons are not definitely inadvisable, because weather extremes in Belgium are rare, but late autumn (see November) is dark and rainy, while winters can at times be very cold or windy.
What's Cooking?
Belgian cuisine is widely varied with significant regional variations while also reflecting the cuisines of neighbours France, Germany and the Netherlands. It is sometimes said that Belgian food is served in the quantity of German cuisine but with the quality of French food. Outside the country, Belgium is best known for its chocolate, waffles, fries and beer.
Mentioned below are a few things that you should try:
Sirop de Liège / Luikse Siroop : A sweet, sticky brown jelly made from evaporated fruit juices—dates, apples, and pears are stock ingredients—Sirop de Liège trumps even Euro favourite Neutella when it comes to spreads. Smear it on a baguette for breakfast, or pair it with cheeses at lunch.
Waterzooi : A creamy fish stew using eggs and butter, waterzooi originated in Ghent, where local lad Charles V (the Holy Roman Emperor) is said to have counted it as his favourite dish. Today, it's more likely to be made with chicken than fish—either way, it's served as a soup.
Carbonnades Flamandes / Stoverij : At first glance, you may mistake this hearty beef casserole for French staple boeuf bourguignon, but it's beer, rather than wine, that the Belgians cook with—giving it an earthier taste. Stoverij usually comes with frites for dipping.
Moules-frites / Mosselen-friet : Summer in Belgium means mussel season: North Sea mussels, which are fleshier and larger than French ones, are harvested June through April, and cooked either in a classic vegetable and white wine broth or in beer.
Anguilles au Vert / Paling in't Groen : Luckily, "eel in green sauce" is more appetizing than it sounds. Chunks of white, meaty eel (which has the consistency of chicken, only with a more gamey taste) are stewed in a thick, herby sauce of sorrel and chervil—hence its bright green colour.
10 Best Places to Visit in Belgium
There is much for one to see in this remarkable European country, where time seems to move at a slower pace and the people are friendly and welcoming to tourists. Let's see what this amazing country beholds for us:
Bruges : Brugesis home to glorious medieval architecture, particularly on the southern side of the city's main hub, The Grote Market Square. Other sites not to miss include the spectacular Gruuthuse Mansion, and the impressive Saint John's Hospital, which was built in 1188.
Brussels : Terrace cafes and pubs are plentiful around this central square, as are other sites of interest such as the stunning Gothic style Town Hall. Shopping is plentiful amid the Galeries St. Hubert, a centrally located glass-roof arcade filled with shops, cafes, and theatres.
Ghent : Belgium's best kept secret, Ghent is a city of history. During the Middle Ages, it was one of the richest and most powerful cities in Europe. It was once considered the second largest city north of the alps, after Paris. The impact of this rich past can be clearly seen when viewing the imposing architecture of churches and the houses of rich traders.
Antwerp : Belgium's second city and biggest port is Antwerp. It's long been a powerful magnet for everyone from fashion moguls and club queens to art lovers and diamond dealers.
Ardennes : For hiking, biking and camping, visitors to Belgium should head to the rugged hills of the Ardennes with their tight forests, caves and cliffs. The impressive caves of Han-sur-Lesse, the castle of Bouillon and the modern Labyrinth of Barvaux are some of the best picks.
Mechelen : A trip to the top of the St. Rombout Cathedral's massive tower is the best way to get a panoramic view of the Antwerp Port and this lovely city. One don't miss stop is the magnificent Carillion School, where students come from across the globe to get instruction on playing this complex instrument of bells.
Tournai : Tournai is an excellent place to tune out the hustle and bustle of larger Belgium cities. More than 2000 years of rich cultural history can be explored here, and this city is home to one of the most beautiful churches in the world – the five-towered Gothic and Romanesque Notre Dame Cathedral.
Leuven : This city's location makes it an ideal alternative to Brussels as a vacationer's main hub to explore the rest of the country. It is the home to the oldest Catholic university in the world.
Dinant : This city lies along the sparkling Meuse River in the Namur province. The Caves of Han and the Grotto of Dinant are some of the natural attractions that bring visitors here.
Mons : Mons is best known for the magical and surprising ringing of the town's glorious Belfry bells.
The Squares of Belgium
Brussels' Grand Place
This happens to be Brussels' main public square, and also its most popular one.  This memorable landmark was built as a symbol of riches when the mercantile city of Brussels was in the prime of its trade. It has come a long way since then to finally be recognized as a UNESCO World Heritage Site.
Leuven's Grote Markt
Separated from the capital city by just a 20-minute train ride, Leuven intrigues its visitors with its village-like atmosphere.  Its Grote Markt (or Grand Square) can well be called a not- so- distant cousin of Brussels' Grand Place.
Leuven's Oude Markt
A cobbled alley to the right of Leuven's Grote Markt takes you to yet another wonderful spot right behind it. The Oude Markt (or Old Market) of Leuven boasts of historical buildings and a host of about 40 bars and restaurants bordering the parametres of its stretched- out rectangle, a setup that earned the place its  nickname of 'the longest bar in the world'.
Bruges' Jan van Eyckplein
Named after acclaimed Renaissance painter Jan van Eyck, this beautiful square in Bruges is holds as much historical significance as the city's main square, which lies just a five- minutes' walk away from it. Besides being the city's old loading dock (and one of its top romantic spots), it's also home to the Old Tollhouse and the Merchant's Lodge where the VIP's of the day would gather to make important political and economic decisions, or simply to chill out.
The Best Area to Stay
Belgium is a small country with Brussels being the most central location.Besides, it is also a transportation hub which would make taking day trips to the entire country an easy task. Antwerp, Ghent, Bruges, Liege, Namur, Dinant, Arlon, are all just at most a couple of hours away by train.
Transportation
Brussels' public transport system is an integrated bus-tram-metro system which runs from about 6am to midnight, after which it's taxi, only except on Friday/Saturday and Saturday/Sunday nights, when 17 Noctis night-bus routes operate twice hourly from midnight to 3am, most starting from Place de Brouckère.
– The Indian Tourist
Best places to visit in January
Best places to visit in February
Best places to visit in March
Best places to visit in April
Best places to visit in May
Best places to visit in June
Best places to visit in July
Best places to visit in August
Best places to visit in September
Best places to visit in October
Best places to visit in November
Best places to visit in December
Join the Newsletter
To receive our best monthly updates