Ten entire days.
Ten full days of complete and silence far away from your regular life.
Do you think it is worth achieving inner peace? I thought so.
However, no talking at all is just one code of discipline for Vipassana – a form of meditation that's been practiced in India for thousands of years.
After overcoming all the second thoughts in order to learn Vipassana, I finally took a 10-day meditation course in Dharamkot, India.
You want to know if I was scared?
Yes, initially I was but I did not let my fear stop me…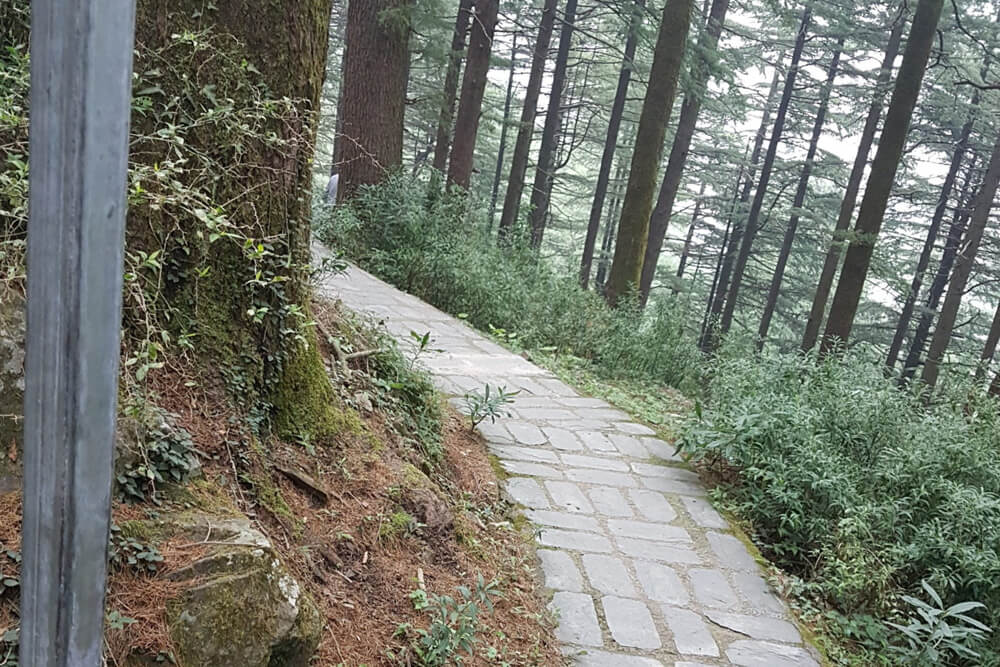 Getting Myself into the mess
I first heard about Vipassana through a friend whom I trust much and taken the ten-day course in Vipassana meditation. He bragged about the results stating, "Vipassana turned him to a changed man!"
Getting to hear so many good things about Vipassana; now I was very curious. After answering a handful of basic questions on the Vipassana website, I successfully enrolled myself for the course. I found it quite easy, only if I knew that was just the beginning…!
After reaching the Vipassana Meditation Centre the rustic accommodations made me rethink about my decision. However, I was glad that I at least had walls.
Walking down to the meditation centre on that cold rainy day, I again began to have doubts in my mind.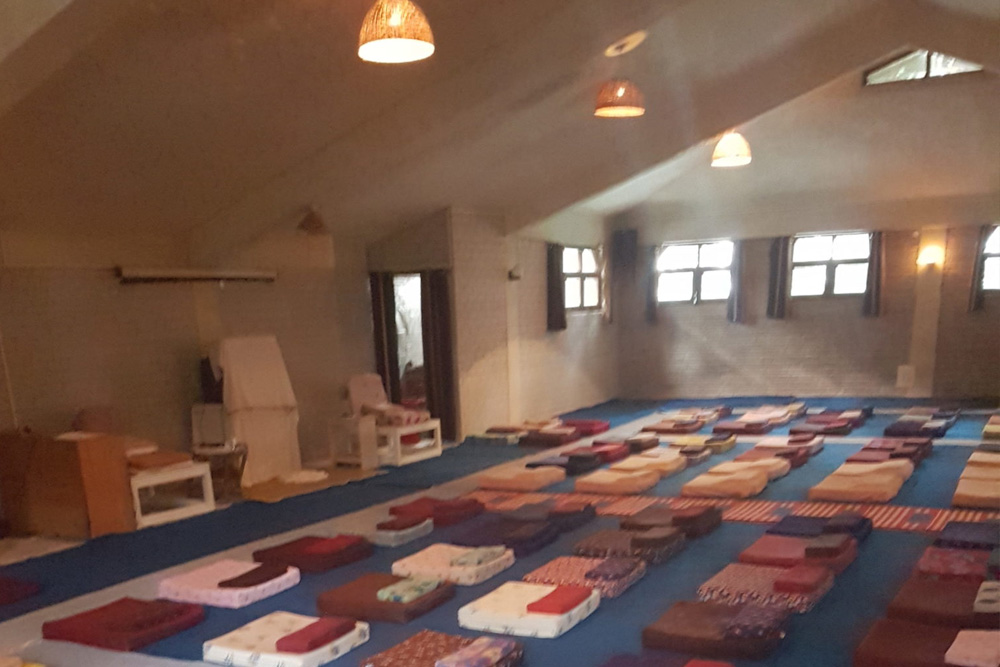 I was now in a deep dilemma about how am I going to live here for 10-day only eating two meals a day? How am I going to meditate for 12-14 hours per day when I haven't sat cross-legged since I was just 7 or 8? How can I live another 10 days without even speaking a single word?
The strongest thought that I had in my mind then was to turn around and grab a hot cup of coffee and some momos in the much lively places at the nearest town, but my feet continued forward. Maybe because sheer determination.
As soon as I reached the centre, there was a group of curious individuals standing out and chatting. I joined them and soon I was comforted by their concerns. I also got to know that some of them were so impressed with Vipassana's previous result that they were here for their second and third courses as well, while few of them were freshers just like me.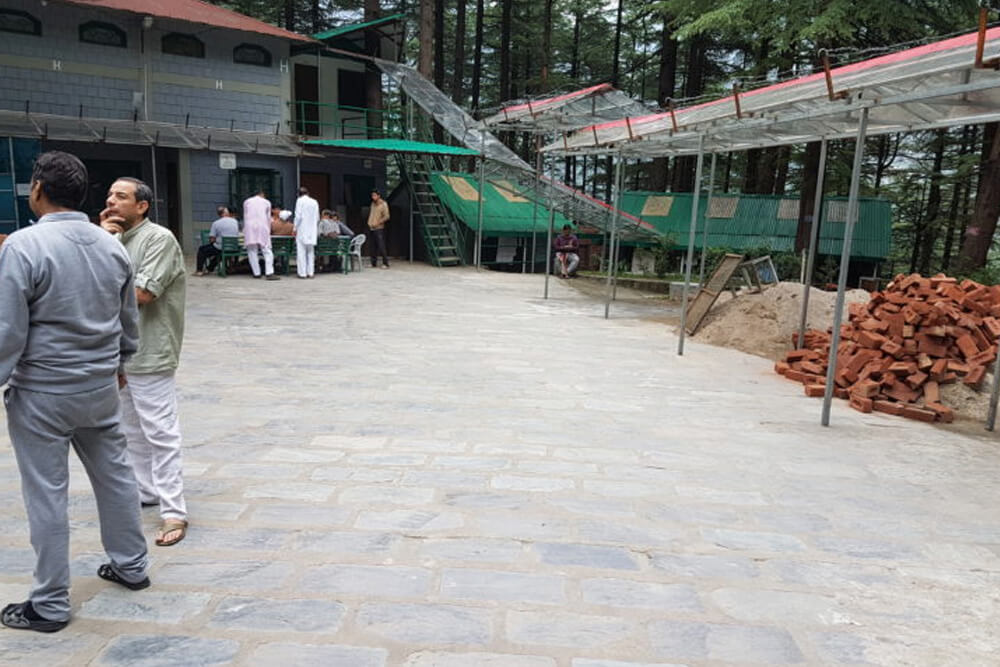 After a long wait of about thirty minutes, we were finally welcomed by a volunteer staff who guided us in registration and gave us a brief run down.
The rest of the day I explored the grounds, found my basic accommodation, attended the orientation programme where the volunteer staff repeats the code of discipline and experienced my first meditation of the course.
The Next 10-Days: Vow to Peace
The next 10-days were the most challenging days of my life in all possible terms be it physically, mentally or emotionally.
The meditation techniques were taught daily by Mr. Goenka (the "Vipassana guru" as I like to call him) in hour-long videos before the end of each day. He attended all my concerns, hesitations and questions all without actually even needing me to ask in a light-hearted manner which put me even more at my comfort zone.
A normal day in Vipassana starts at 4:30 AM and comprises of 12-14 hours of meditation, two course meals, a tea break and light goes off sharp at 9:30 PM.
With each passing day, I became more adaptive with the silence and just being quiet; however, the physical pain that I was going through was almost more than what I could bear. Who would have ever thought that sitting quietly in a simple cross-legged position could infuse with so much pain?
But soon I learnt that pain was mere a part of the process.
Vipassana teaches you to how to avoid your cravings or aversions and to simply be content with your current situation no matter what exactly it is.
The rule which demands no talking or eye contact was also part of the journey which is yours and yours alone. And while I was initially very happy with this code of discipline, soon after the day 1, I realized how important it was. If you talk to someone about their journey or yours, it stops you from focusing solely on yourself and that's the whole point, isn't?
In my entire course of 10 days there were times that I wanted to run away, talk, and quit – but that would just be taking me more into cravings and aversions.
By the end of the tenth day, I felt like I have conquered the world… or better yet, myself. I felt that the version of me who entered the centre and the one version of me who came out were entirely different. Of course, the later was better
I would recommend you challenge yourself on a physical, mental and emotional level – Vipassana is something that we all have been looking for. Go and give it a try, I am sure you won't be disappointed.
There are Vipassana Centres all around the world.  Make sure that you give yourself the complete 12 days for the course; first day for orientation, other 10 days for meditation, and the last day for wrap up.
All the Vipassana Centres are completely free and include your stay, meals, and training on the meditation techniques. They also accept volunteers and donations if you feel like giving back.
– The Indian Tourist
Best places to visit in January
Best places to visit in February
Best places to visit in March
Best places to visit in April
Best places to visit in May
Best places to visit in June
Best places to visit in July
Best places to visit in August
Best places to visit in September
Best places to visit in October
Best places to visit in November
Best places to visit in December
Join the Newsletter
To receive our best monthly updates