Thinking about the land that cradled Buddhism, I looked forward to my trip to Dharamshala, another city with a predominant Buddhist culture. Born and brought up in Gurugram, where I never saw any Buddhist architecture. I was entirely unfamiliar to concepts like stupas, thangkas, pagodas and prayer wheels.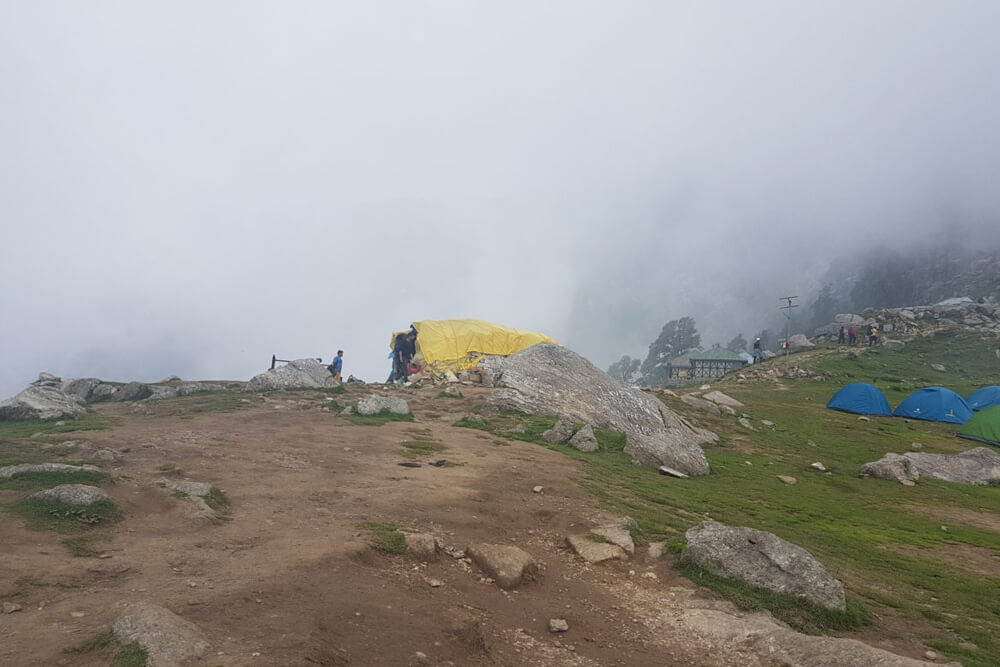 Dharamshala is all about vibrant Tibetan flags, beautiful rolling prayer wheels and the rejuvenating sound of the ringing bells and chirping birds. My first day was dedicated to exploring the beautiful Norbulingka Institute of Tibetan Culture. Built in an authentic traditional Tibetan style, the institute is nestled in a lovely garden of meandering paths, flowing streams, ponds and bridges. The tranquillity here is a refreshing breathe from the ever honking and bustling of city life.
Day two saw the adventurer in me setting off on a much memorable trek to Triund. The nine-kilometre trek from McLeod Ganj to Triund beholds a panoramic view of Kangra Valley. The trek gradually steepened and the roads narrowed as I moved further.  To my good luck, a small snack shop midway, provided refreshments. A hot cup of the most delicious adrak wali chai and a few biscuits later, I further headed up, making my way through a hilly route that kept narrowing led me up to the summit point of the hill. The view from top was something that I will cherish forever. Locals call it 'Magic View Mountain' because of the panoramic view it offers.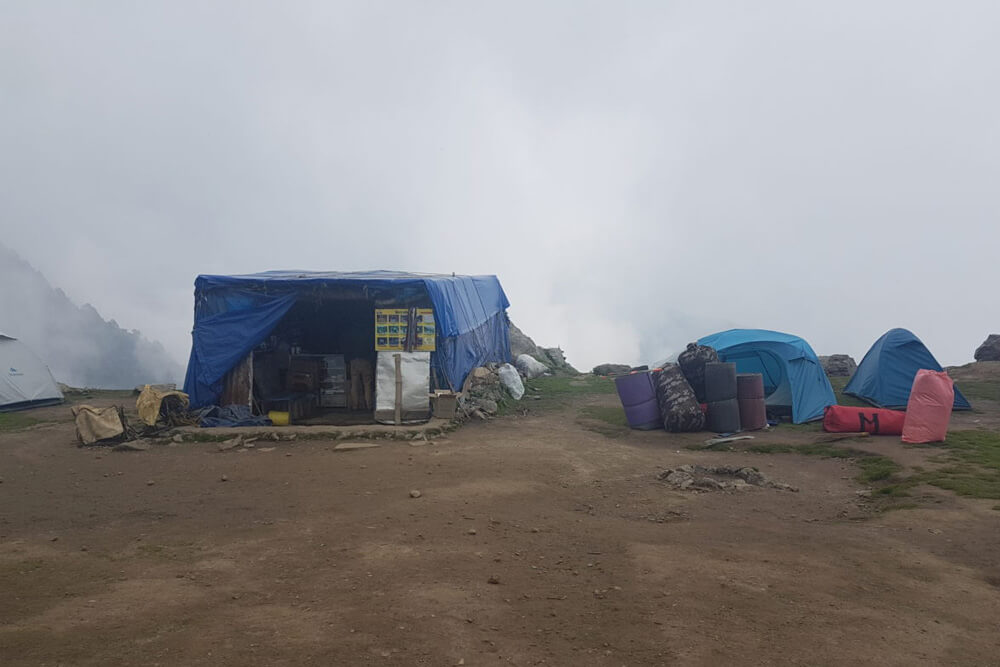 Another interesting but not as exhausting as Triund was the two-kilometre trek to Bhagsu Falls on my third day of the trip. The effect of the cold water and the lush greenery around made it a perfect site to rejuvenate myself as I enjoyed the underlying scenic beauty. Bhagsu Temple is the most loved attraction here. As much as Dharamshala and McLeod Ganj are known for its beautiful-mountainous views, the food in these parts is worth all your fortune! From momos to maggi, from thupkas to tea, from pancakes to paranthas every café has a plethora of dishes to offer, each in their own signature style. The two cafes that are particularly gaining acclamation are the Four Seasons and Jimmy's. I would definitely suggest that tourist must try the famous Tibetan butter tea; an interesting sweet-salty mix that will definitely mingle with your taste buds.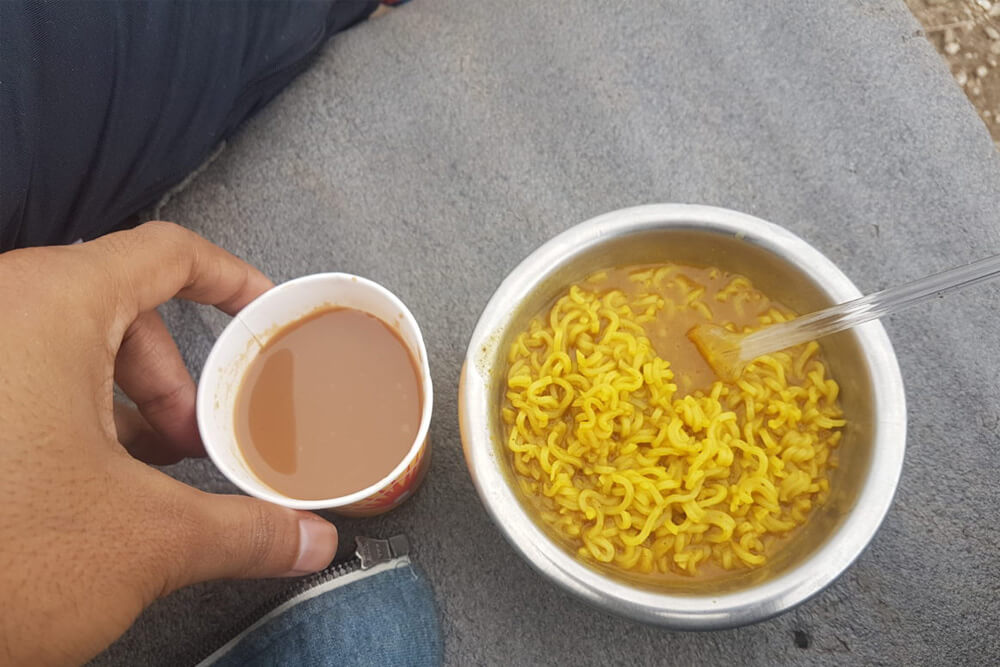 Shopping in Dharamshala has plenty to offer. Tibetan silver jewellery, 'Free Tibet' t-shirts, thangkas, mini prayer wheels and colourful Tibetan flags. Here, high prices may put you off initially nut I suggest to put your bargaining skills to the test for a better deal.
The bustling life and the natural beauty of Dharamshala never failed to amaze me and even as I set out for my journey back home, the spiritual chant of Om Mani Padme Hum continued ringing in my ears. My weekend in Dharamshala was, well, magical!
Best Time To Visit:
I suggest Dharamshala better be visited between the chilly winters of December-February where the temperature steeps down to 4°C – 7°C.
If you like to take a break from scorching heat of summers, visit Dharamshala between March to June when temperature is between 18°C – 32°C
How to Reach:
From Delhi, an overnight train journey is a good option to reach Dharamshala. The nearest major railway station is at Pathankot, 85 kilometres away from Dharamshala. There are numerous trains that go to Jammu and Kashmir that stop by in Pathankot. You can take a taxi or bus from Pathankot to reach Dharamshala. You can also opt for Volvo and Inter-state buses that will directly drop you in Dharamshala.
– The Indian Tourist
Best places to visit in January
Best places to visit in February
Best places to visit in March
Best places to visit in April
Best places to visit in May
Best places to visit in June
Best places to visit in July
Best places to visit in August
Best places to visit in September
Best places to visit in October
Best places to visit in November
Best places to visit in December
Join the Newsletter
To receive our best monthly updates