Imagine a sandy beach with blue umbrellas, the sun slowly setting on the horizon, spreading its warm orange glow, you lying on a hammock, feeling the gentle warmth of the breeze. This in my heart is what it feels like to be in Spain. The land of afternoon siestas, limited store hours, and a happy laid back life. Come here for some soul music, to find your lost taste in art, or just for lessons on taking life a little easy.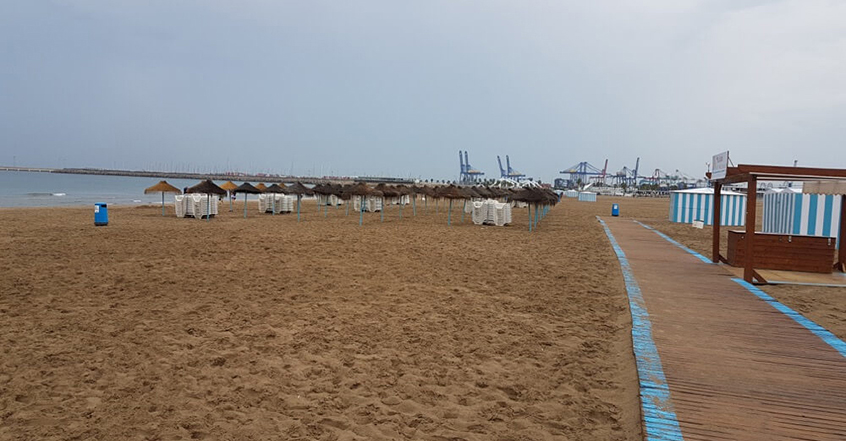 A four-five days backpacking tour is ideal to experience the joy that Spain is. However, before we get into the finer details, let's spend some time figuring out the logistics with the money saving tips:
Major costs
Flights and Transportation: The flight from India to Spain is one of the major expenses. If you are flying from New Delhi to Barcelona or Madrid, it costs approximately Rs. 50,000 per person for a round trip.
When travelling locally in Spain, rates across different cities vary. On an average, city metro and bus lines cost Rs. 75- Rs. 200. High speed trains are on the expensive side with tickets costing Rs. 3000- Rs. 11,000.  Slower regional trains cost between Rs. 1100- Rs. 3500 per trip. Overnight buses are the cheapest option for inter-city travel and cost around Rs. 1300- Rs. 1500.
Money Saving Tip: While travelling by trains is faster, take the bus if you do have some extra time on your hands. Overnight buses will help you save like none other.
Accommodation: Staying in Spain is cheaper than other European countries. Dorm rooms cost around Rs. 1500- Rs. 2300 for a night, whereas private hostel rooms on double sharing start around Rs. 3000. Mid-range hotels can cost around Rs. 5000- Rs. 10,000 per night depending on the location and season.
Money Saving Tip: If you are visiting in the peak tourist season of July- September, hotels and accommodations will be expensive. Travel in the adjacent months, when crowds are thinner and you can stay near the popular attractions to save on local commute.
Food: Pick from a mix of meals across different restaurants and eateries. Eating at a Maoz or McDonalds will cost you around Rs. 450, whereas a good restaurant meal with local delicacies like Paella and wine will be around Rs. 1900. If you are buying groceries, stick to the local markets which provide some great options and fresh produce. A week's worth of grocery will cost you around Rs. 2200- Rs. 2500.
Money Saving Tip: Try dining at self-catered eateries for cheaper prices. Most local restaurants have a 'Menu of the Day' for lunch which is within Rs. 500- Rs. 750. It is a great way to try out some delicious Spanish food and save money too.
Activities:  Most attractions and museums in Spain cost between Rs.150- Rs. 1000. If you are planning to go diving on any of the islands, be prepared to loosen the purse strings. Per session will be around Rs. 3500.
Money Saving Tips: The most economical way to go sightseeing in Spain is to get a city pass. It will include all the museum entries, attractions and exciting discounts on various activities. You will also get free transport to some locations with the pass.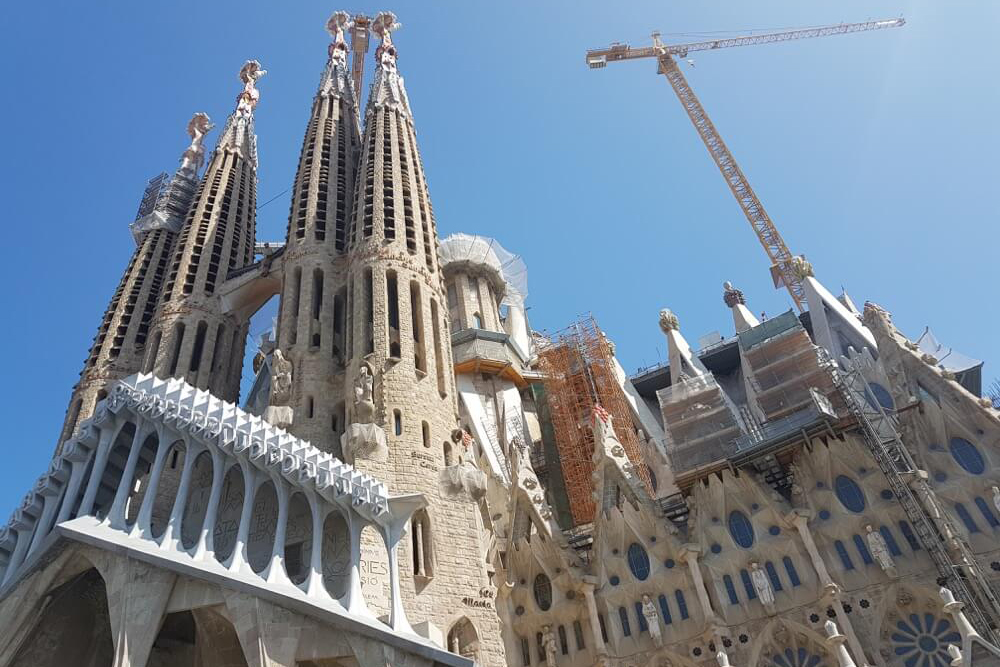 Places to See and Things to Do in Spain
You will be spoilt for choice when it comes to picking from the many tourist attractions in Spain. When planning your trip, consider spending at least two days in Barcelona, two in Madrid, a day in Seville and a day in San Sebastián. If you have some more time, then a day each in Granada and Pampalona too.
Exploring Barcelona: Barcelona is by far the liveliest city of Spain. This is a city favourite amongst tourists for its late-night eating, great architecture and amazing local treasures. Walk the narrow cobblestone streets of the Gothic quarter, Barri Gòtic. Feel the energy of Las Ramblas, the street that is alive all hours of the day and night with eateries, vendors and local attractions. Visit La Sagarada Familia to take in the beautiful architecture of Antoni Gaudi. What's more, Museu Nacional d'Art de Catalunya has the world's largest collection of Romanesque art and is a delight for lovers of history and art alike.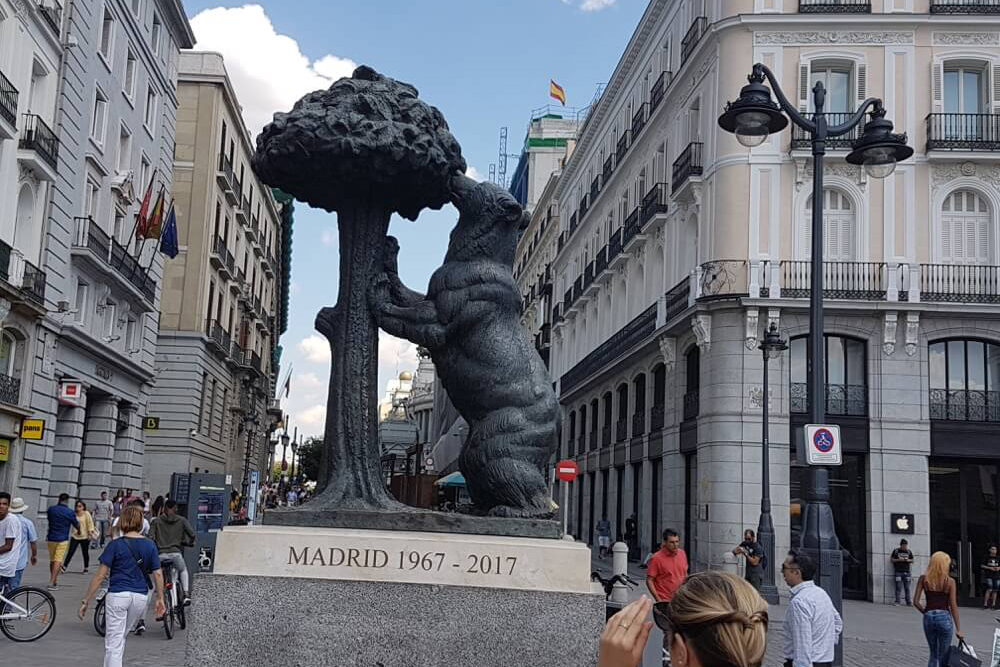 Revel in La Tomatina: Made famous with the Bollywood flick Zindagi na Milegi Dobara, the Tomatina festival is a fun-filled messy afternoon, where thousands of people pelt each other with tomatoes. Dubbed as the 'biggest food fight' in the world, the Tomatina festival is held on the last Wednesday in August in Buñol.
– The Indian Tourist
Best places to visit in January
Best places to visit in February
Best places to visit in March
Best places to visit in April
Best places to visit in May
Best places to visit in June
Best places to visit in July
Best places to visit in August
Best places to visit in September
Best places to visit in October
Best places to visit in November
Best places to visit in December
Join the Newsletter
To receive our best monthly updates