Valencia, the beautiful city that bakes during the day and smells of oranges during the night. The city witnesses the most beautiful orange orchards, beautiful cafes that keeps bustling till 3:00 AM, La Fellas Festival-City's most important holiday that experiences the biggest firework of the world. The city unfolds the mystic aura of both Arabian and Roman culture. When I was getting my itinerary ready, I decided to spend some time here, unlike the other invading crowds who prefer visiting Madrid and Barcelona only. So, with the beautiful picture of City of Arts and Sciences in my heart, I headed to put a tick mark against this to-do thing in my bucket-list.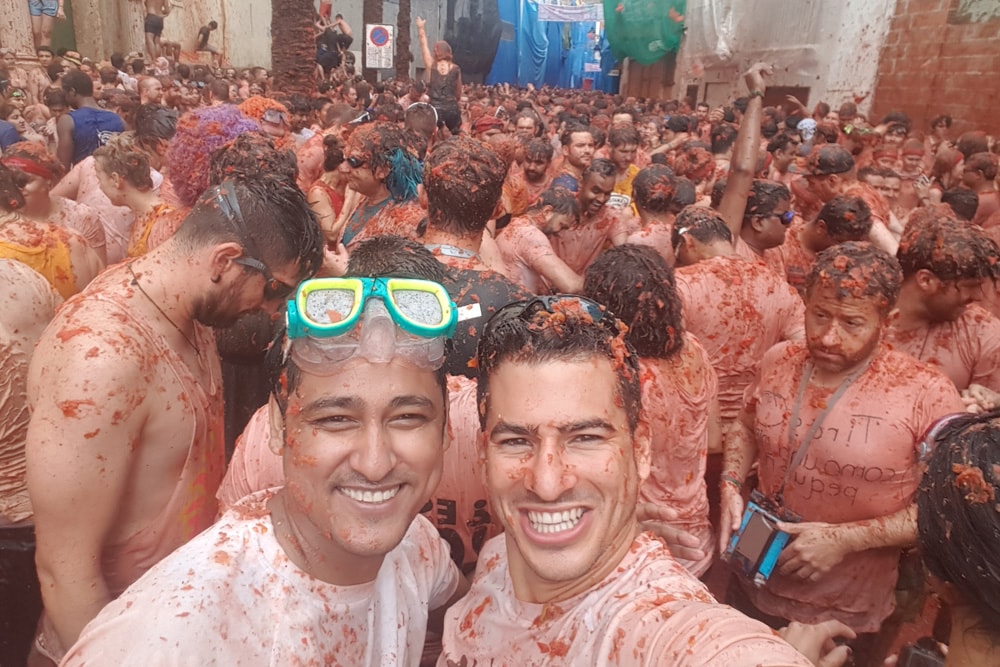 Luckily, I met some amazing people en-route, who not only enhanced the beauty of my trip but also made it an unforgettable one. It was a hop-on hop-off tour bus which I took to cover the most of Barcelona, that's where I met Lalo, Adam, Netalie and Andrea, who became my friends for the rest of my trip.
Where to Stay:
Unless you're searching for a devoted shoreline break, the best place to base yourself is in the Casco Antiguo. Here, you'll be settled among city sights, for example, the Cathedral and the market, and in simple reach of the much-shot City of Arts and Sciences, Valencia's design feature. In case you're a fashionable person searching for cool bistros by day and option nightlife after dull, attempt the stylish Russafa territory toward the south of the inside. The hippest spot to remain on a financial plan is Home Youth Hostel, found smack blast amidst the Casco Antiguo.
Places to Visit:
As you'd expect of Spain's third-greatest city, Valencia isn't short on sights. Neighbouring squares Plaza de la Reina and Plaza de la Virgen are both lovely and worth a meander, especially the last with its perspectives of the Cathedral and adjacent church and its focal wellspring, portraying the River Turia. If you are looking to explore the city on foot, Jardines Del Turia is something that you'll love the most.  The city is also a home to Europe's biggest aquarium, Oceanograpic. Here, entrée is a bit pricey but totally worth it. Various sights in the Casco Antiguo are free on Sundays or at certain others times. La Lonja is one of these sights: the city's previous silk trade is a building so good looking that it was influenced as an UNESCO World Heritage Site.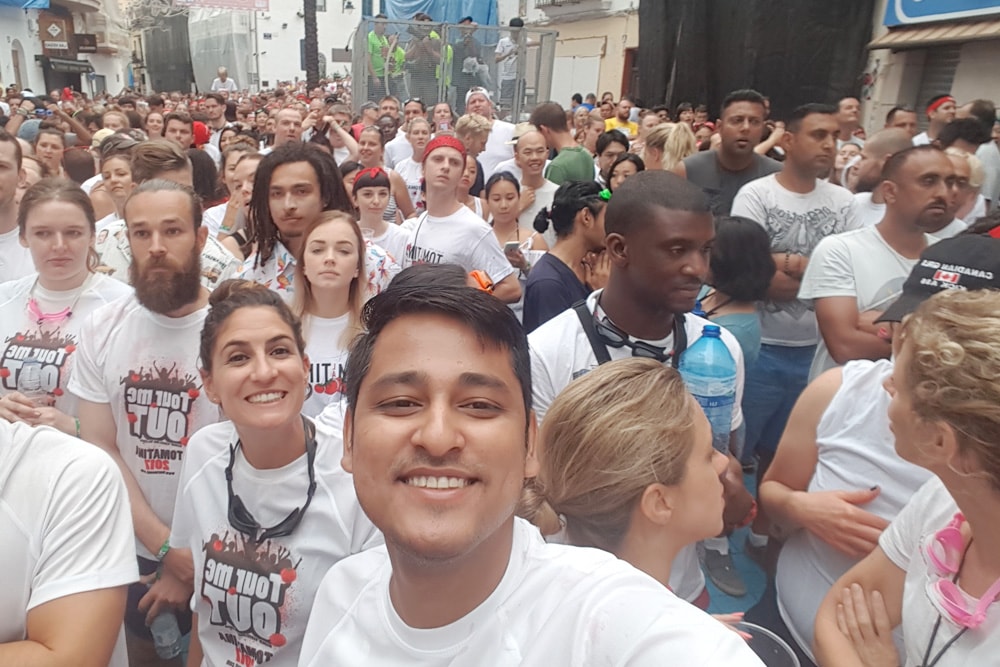 If all these was not enough for you, there is always an option to explore the city on wheels. You can try hiring a bike (easily available at hostels) and see the unseen side of the city on two wheels.
Revel in La Tomatina:
Made famous with the Bollywood flick Zindagi na Milegi Dobara, the Tomatina festival is a fun-filled messy afternoon, where thousands of people pelt each other with tomatoes. Dubbed as the 'biggest food fight' in the world, the Tomatina festival is held on the last Wednesday in August in Buñol(a small village in Valencia).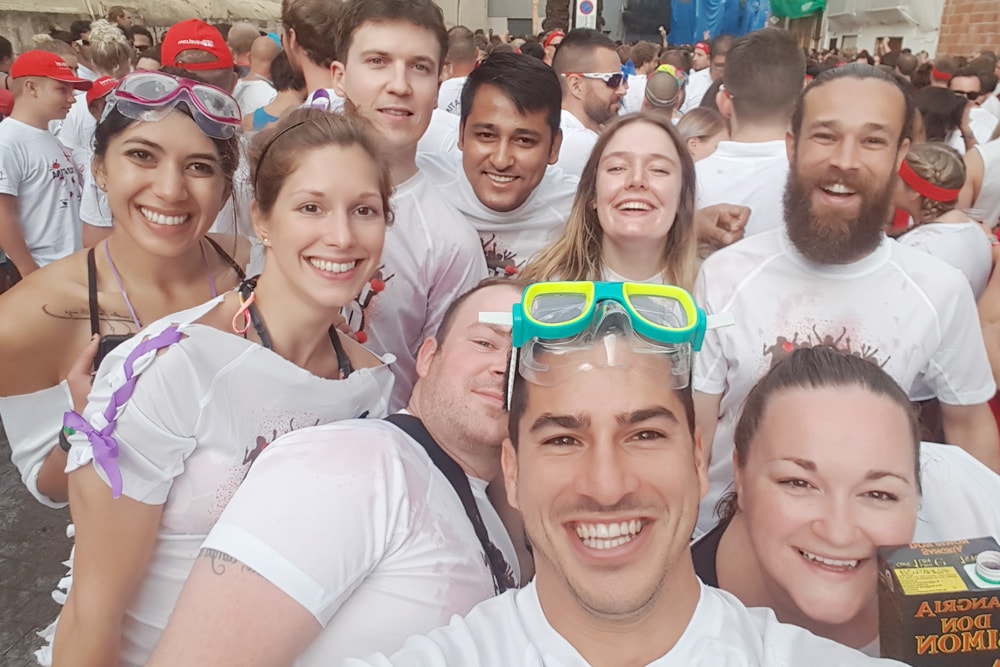 Talking by my experience which was way more fun than what I expected. The day looked like every other august day in Spain. It was a typical sunny and crowded day. But, the people had some different smile on their faces, something very naughty as if they have some very notorious plans going in their minds. Kids were running happy and careless in their shorts and everyone else seemed to be warming up. A little voice came in head "dude! This is it.
welcome to La Tomatinaaaa." I ran downstairs shouting with excitement along with Lalo and Adam. We were eagerly waiting for that one final blow by the authorities indicating that the festival has begun, in between we shared some really mischievous glimpses with each other. So, the clock hit that time when we were all set free to dive into the sea of tomatoes. One from the right, one from the left and some from up I was drenched into tomatoes within a few minutes. Wasting no time, I hopped on to grab more tomatoes and let myself free to bombard people with tomatoes without showing any mercy. We played our hearts out till the time we were not alarmed to stop. It was indeed the most fun-filled experience of my life. If you want to live that sweet and sour Tomatina moment, then add this to your bucket list now!
Food Food:
Valencia's the home of paella, so it would be practically criminal to leave the city without tucking into this rice dish. Paella is always pricey, but you cannot just give up on this lip-smacking delicacy of this city. You can also grab some good tapas at Boatella- a beautiful traditional Spanish restaurant. Their classic Spanish and seasonal specials are to die for.
Just like the rest of my Spain trip, I joined my aforementioned friends Lola, Adam, Netalie, and Adrea for a group dinner. The night was not too different with them, the same old leg pulling session of Lalo, Andrea stealing food from our plates, Netalie bombarding us with her insights about Spain and we all laughing and enjoying the time to the fullest.
Best Time to Visit:
The best time to travel in Valencia is spring and fall because that is when good weather occurs. The months of April, May, June, September, and October are very good for travel. Summer is quite hot, with an average temperature of 35 degree Celsius. The months of July and August are very crowded in resorts along the Mediterranean, so early reservations for hotels are required for these areas.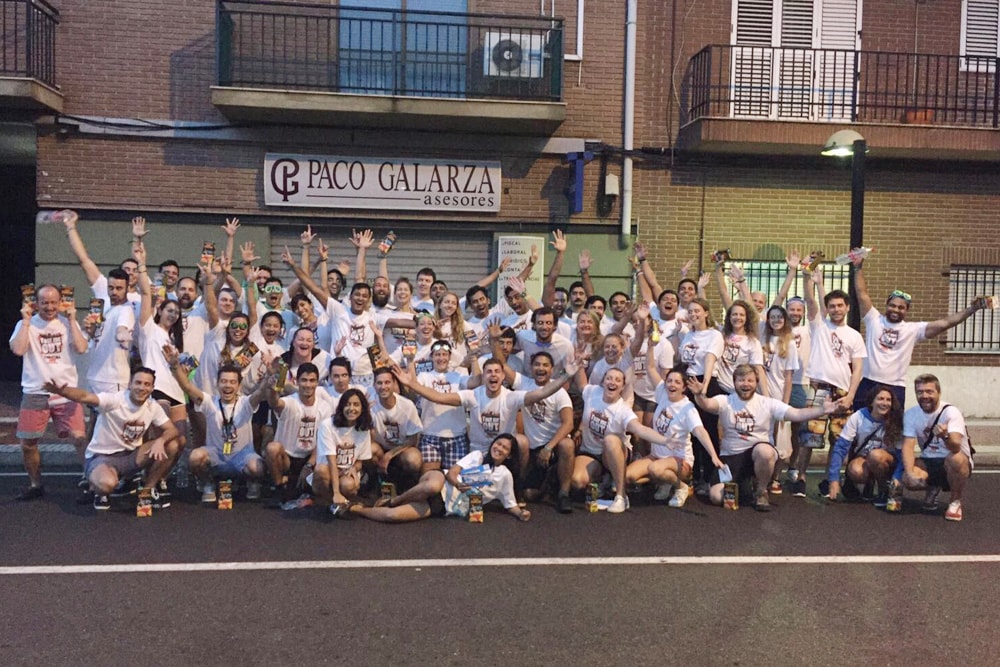 Overall, my experience from this city is wonderful. So many diversities yet so modern. So many people, yet not crowdy. I believe, this city deserves more attention that it is getting so far. Valencia is a hidden jewel of Spain. Valencia's natural beauty is surely worth a visit!
Best places to visit in January
Best places to visit in February
Best places to visit in March
Best places to visit in April
Best places to visit in May
Best places to visit in June
Best places to visit in July
Best places to visit in August
Best places to visit in September
Best places to visit in October
Best places to visit in November
Best places to visit in December
Join the Newsletter
To receive our best monthly updates