Barcelona is a huge-huge city of Spain. This city of street performers, laid back lifestyle, history, warm people and food!! It is a place which has an aura of Paris, New York and Tokyo, where you can never ever get bored, they have so much to do that you need a lifetime to do everything on the list.
As a tourist, we never get a lifetime to be spent at a place. We simply get a few days or a week (if lucky) before we move on. Barcelona for me, was one such wonderful thing that happened to me.
Places to Visit in Barcelona:
Well, luckily, I met some amazing people en-route, who not only enhanced the beauty of my trip but also made it an unforgettable one. It was a hop-on hop-off tour bus which I took to cover the most of Barcelona, that's where I met Lalo, Adam, Netalie and Andrea, who became my friends for the rest of my trip.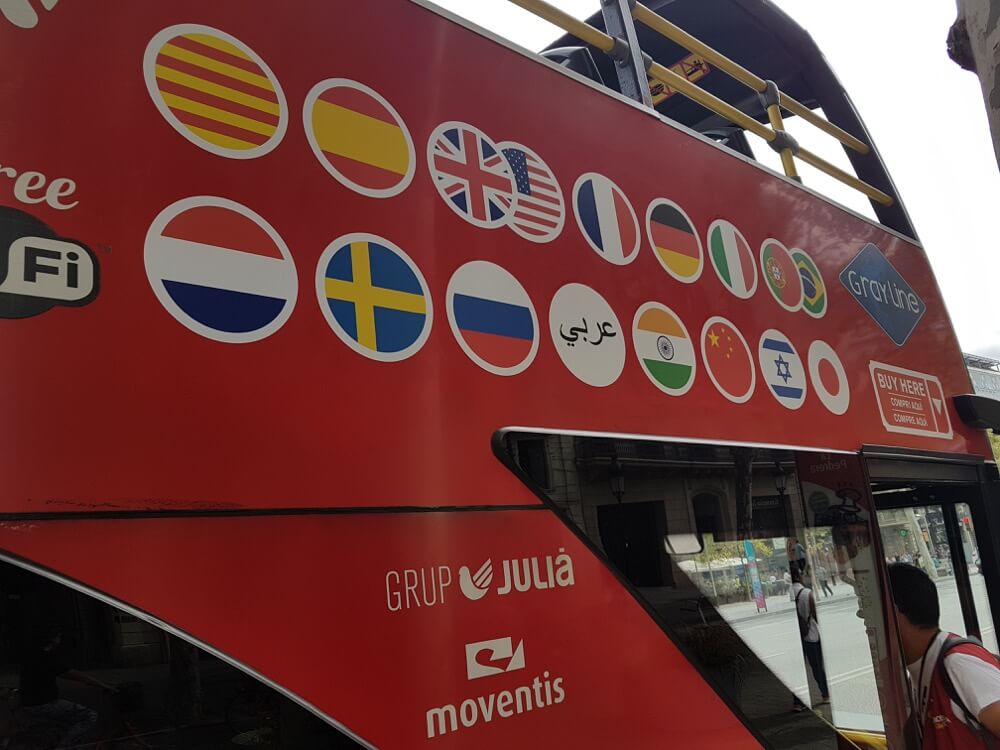 This bus will take you through three different routes to 44 different spots in the city for another 5 hours. In between you can hop on and hop off as per your convenience. Once, you book this ride, you get a free earphone to listen to the commentary, a city guide and a book of discount on various attractions and restaurants of the city.
I covered the most of the architectural and historical bliss of this city including, The Gothic Quarter which is a wonderful location to leisurely stroll through the beautiful masterpieces. Barcelona Cathedral, where after exploring the church you can simple go to the nearby flea market and buy some souvenir for yourself.
You can never miss out on Las Ramblas, the heartbeat of the city. This populous street offers a great opportunity for street shopping, people watching, hopping on to a glass of sangria or two, and enjoying a liberal meal. Here, the street performers will take care of your entertainment. Whatever you do here, just make sure to keep your belongings safe, as the crowd offers a great chance for pick-pockets to do their job.
Casa Mila is also one beautiful sight to witness, built in 1900's, this masterpiece of architecture is an approved as UNESCO World Heritage Site. After you are done with these monuments, turn you head towards the beaches, no trip is complete without chilling on the beach, working on your tan and meeting the locales in the meanwhile.
What to Eat in Barcelona:
Well, Paella, Tapas, Churros are widely loved in Spain. Here, too is not different. However, what made these dishes more special was a hearty family-like dinner meal with my aforementioned friends. The night is still not fading in my memories, the way Lalo was making us laugh till our stomachs hurt and how Netalie kept on telling us about the history of Spain like an old-school geek. I wonder, how god makes your moments this beautiful.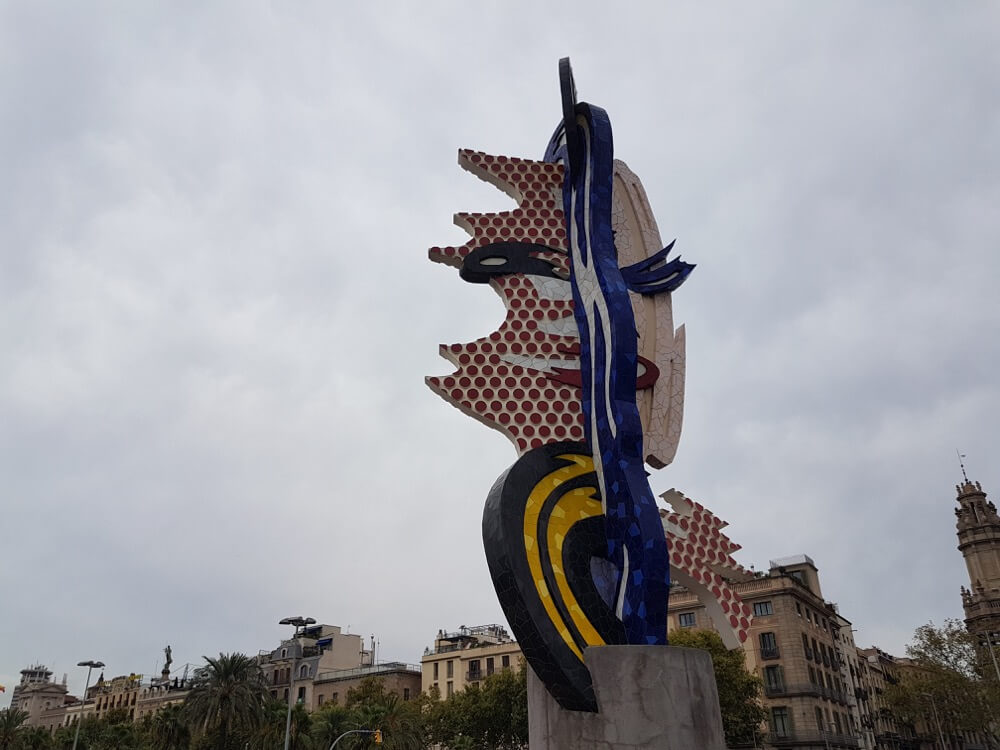 To wind off the night, we brushed of our gala dinner with Mato-a famous, cheese-based dessert topped with honey and walnuts. The taste of fresh goat-cheese still tantalizes my taste buds.
However, you can try on some other popular dishes of Spanish cuisines like Crema Catalana, Escalivada, Pa amb Tomàquet etc. which is equally scrumptious.
Best Time to Visit Barcelona:
April to June and September to October. Weather-wise, this is a wonderful time: days are mild and nights are cool. These are also known as shoulder season.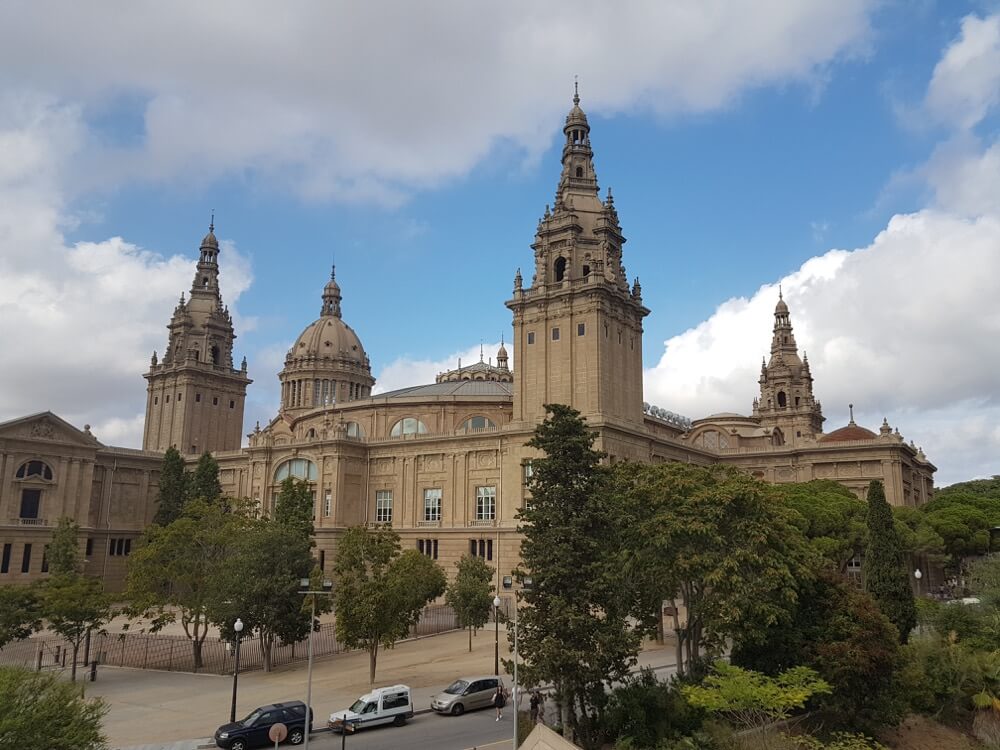 Barcelona is very popular destination, and why not? After all, it has so much to offer. It is an attraction that you cannot miss upon. Trust me, there are so many fantastic things that you will simply run out of time and come with a sense of coming back one more time.
– The Indian Tourist
Best places to visit in January
Best places to visit in February
Best places to visit in March
Best places to visit in April
Best places to visit in May
Best places to visit in June
Best places to visit in July
Best places to visit in August
Best places to visit in September
Best places to visit in October
Best places to visit in November
Best places to visit in December
Join the Newsletter
To receive our best monthly updates