If you are looking for a perfect Spanish city break, Madrid is the perfect getaway. It holds a bit of every city in Spain. I discovered that this vibrant and energetic city has more than just one side to it. I consider myself very lucky to fill myself with yummy Spanish Tapas, soak up the Spanish culture in the local Museum, and feasted on the mesmerising beauty of Spanish architecture.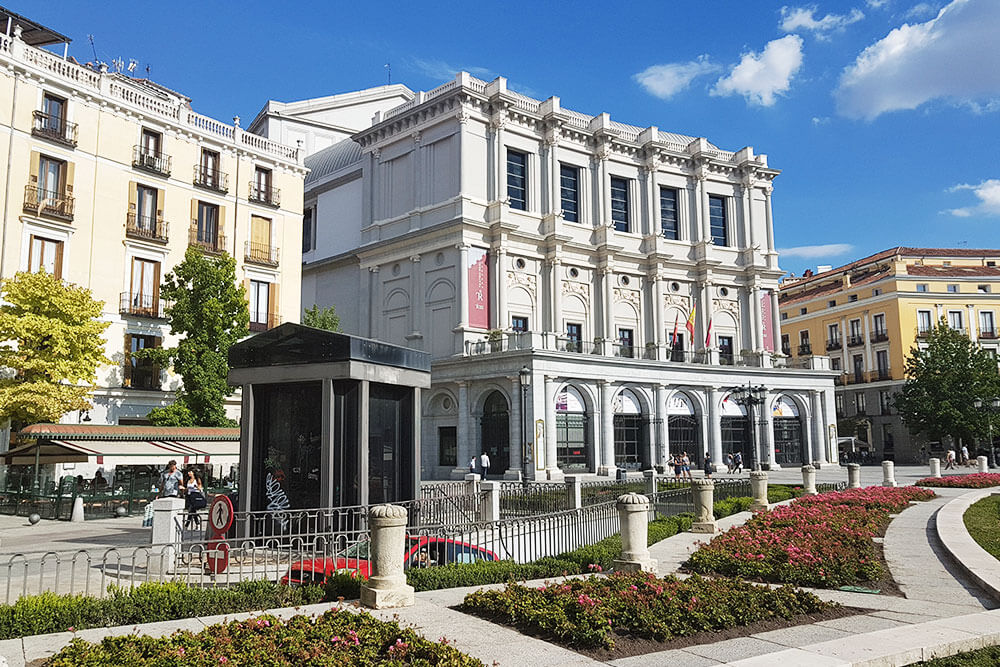 Madrid has so many free sights and a walk around the city's plazas and streets will show you what is often left unseen.
Things to Do in Madrid:
I started my Madrid sightseeing with admiring the beautiful architecture of Grand Plaza Mayor. While taking a walk down the streets of Grand Via, I was beholden in the beauty of this city, even some simple things like people watching during sunsets in Puerta del Sol will make you fall in love with Madrid.
Once, you are in Madrid, visiting the royal palace-Palacio Real becomes must. It is Europe's biggest Palace and home to the Royal Spanish family. The walls of this beautiful masterpiece are dripping with gold, marble and intricate frescoes. The entry fee for the palace was a whopping $11, but undoubtedly worth a visit.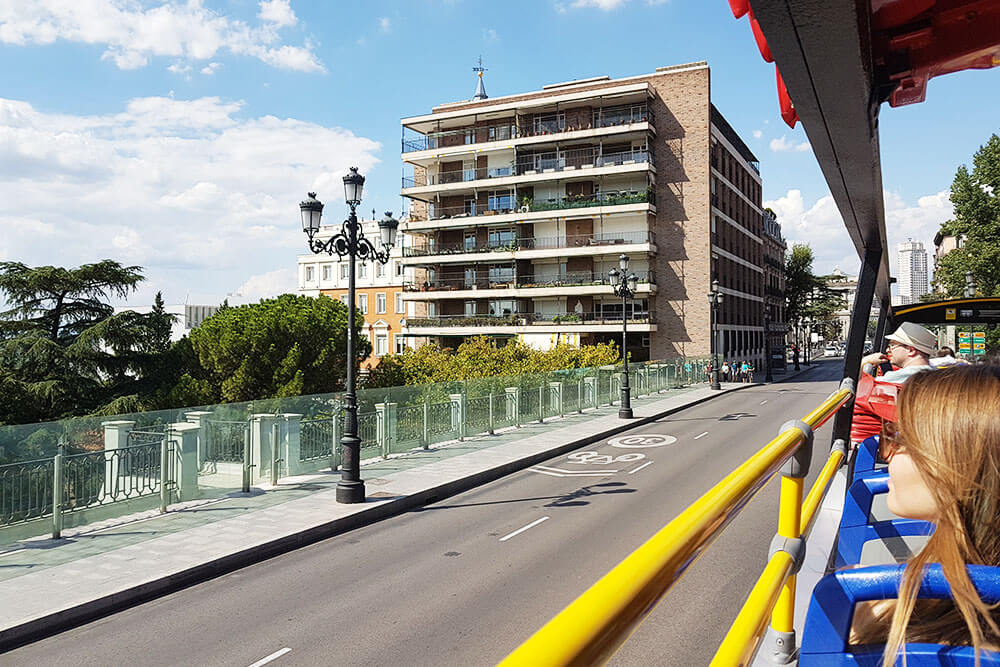 Madrid's parks are a perfect getaway from the hustle bustle of city. Bejewelled with beautiful fountains, garden ornaments, boating lakes and sculptures, these parks are no less qualified for a perfect touristy picture.
Who doesn't know the strong football connection of this city, which is always on the higher side of the energy meter. Madrid is home ground for – Real Madrid, one of the most famous football team in the world. If they have a game here, do not miss out on it. As, this is once in a lifetime opportunity. Although I wasn't lucky enough, still I chose to at least pay a visit to Santiago Bernabéu Stadium. Trust me, as a football lover, this was my kind of Paradise.
Madrid is also a home to many museums and galleries, most of these offer a free entry for everyone. If you are the admirer of art, history and archaeology you must pay a visit here.
What to Eat in Madrid:
Binge over Spanish Food: Well, Spain is all about delicious Tapas, once you order a drink in Spain, you get free Tapas. You can also order only Tapas from any local restaurant. Madrid is also known as Ham city of world. It has a wide range of hams on offer. Apart from these local cuisines, you can always go far tasting the flavourful Balacao (a piece of battered cod), Churros, olives and local cheese.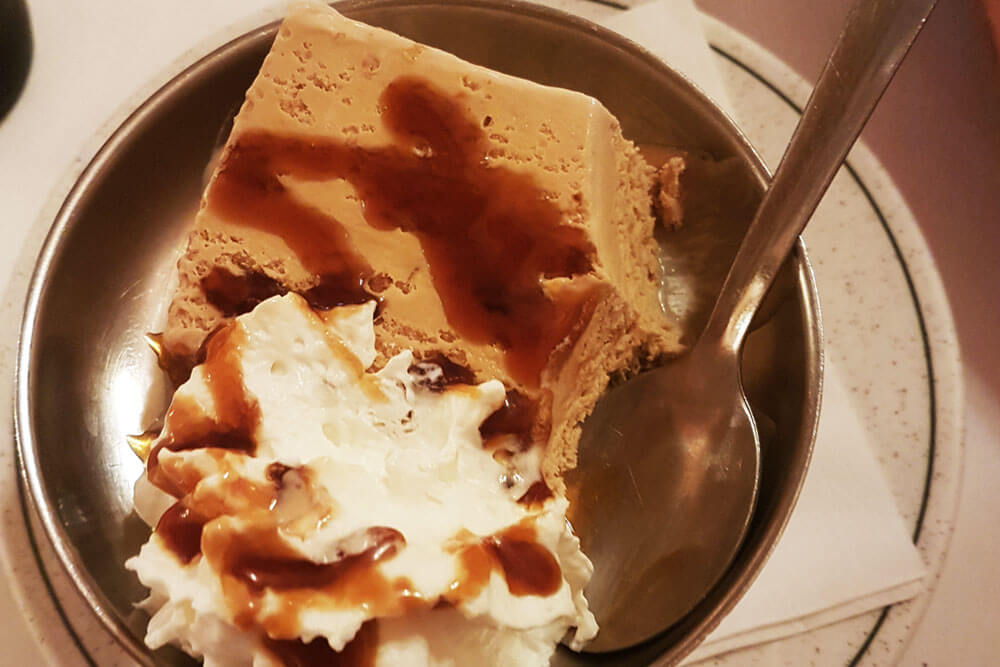 Loose over Booze: Yes, you get extremely cheap wine here in Madrid. Not to forget, these wines are unbeatably delicious too. The wine will make you extend your stay as they come for as low as 1 euro!! A glass of wine in a fancy restaurant will cost you 1.2 euro while a bottle from a local supermarket will come for 1 euro.
Where to Stay:
I would always stay somewhere in the PASEO DE LA CASTELLANA or the PASEO DE RECOLETOS or the PASEO DEL PRADO. Those are beautiful and quite safe areas… and still quite central! For me it is the best place to stay in Madrid.
Salamanca district near to called Serrano which is also quite safe. Lots of good restaurants and bars and easy to get around.
Best Time to Visit Madrid:
Spring and fall are ideal times to visit Madrid. May and October are the ideal months, in terms of weather and crowds. In my view, however, the month of May (with an average temperature of 16°C/61°F) is the most glorious time for making your own discovery of the Spanish capital.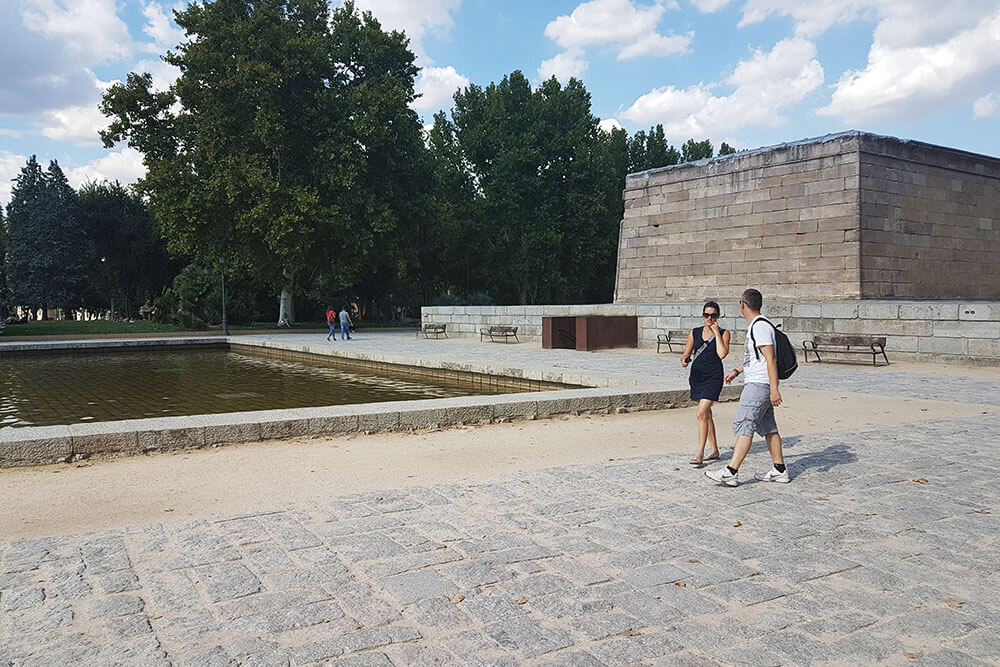 Madrid was indeed a pretty awesome city, I loved the company of friendly locals, tasty tapas and paella, the history, the art and architecture and the crazy nightlife. You can discover something or the other for yourself no matter when you go to Madrid.
– The Indian Tourist
Best places to visit in January
Best places to visit in February
Best places to visit in March
Best places to visit in April
Best places to visit in May
Best places to visit in June
Best places to visit in July
Best places to visit in August
Best places to visit in September
Best places to visit in October
Best places to visit in November
Best places to visit in December
Join the Newsletter
To receive our best monthly updates