McLeodganj is a beautiful weekend getaway for those who live in NCR, Punjab or Haryana. It is a much-loved destination to live the midst of nature. McLeod promises something or the other for everyone and for every soul.
With the unpredictable summers of Delhi which causes sweat-dreaded hot days with the mercury racing along the 45° mark. It's the worst season to be living in Delhi and most Delhiites will agree to me. So, this summer, as soon as the mausam vibhaag made the predictions, I decided to head up to north, to a cooler climate. My destination was McLeod Ganj, Dharamshala in Himachal Pradesh.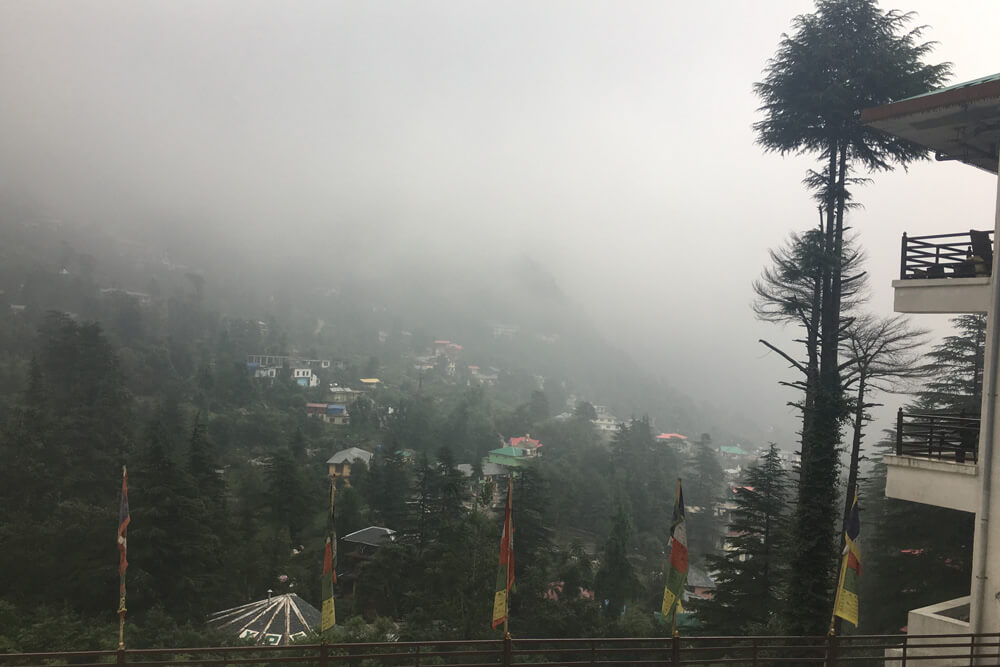 I chose to drive and hence, left home before the break of dawn. I drove initially taking NH1 and later steering to NH503. I must appreciate and acknowledge the fact that the highway department has done a fantastic job in making the roads and keeping them well-maintained. The drive was more of fun as it was smooth and comfortable. I was full of picturesque landscapes and I felt like getting down and clicking pictures every five minutes. I rolled the car windows down and took the fresh air in, it was then when I knew, coming here was an excellent decision. The distance of approximately 500 km was covered in close to 9 hours, with a 50-60-minute halt at Chandigarh, for a scrumptious lunch and few brief halts along the highway for tea and refreshments.
McLeod Ganj was surprisingly different from rest of hill station I had been to. Yes, there were the hills and the snow-covered mountain ranges at the distance, the fresh air was cool enough to arouse our nostrils and we could almost feel it detoxifying our lungs. The certain smell from the pine trees and the virgin surrounding left us smitten, artistic houses jewelled the place and snow-white clouds engulfed me within their fold. But, what stood out from rest of all was the calm, even in the constant hustle and bustle of the city.
There were a lot of foreign tourists around; most appeared to be backpackers just like me. There were a few families too, but the youngsters covered the majority of the tourist crowd.
Sightseeing in McLeod Ganj
Brace yourself to walk when you are here. I would advise all you gorgeous ladies to leave your high heels and fancy shoes back home and come prepared with a comfortable pair of walking shoes. As, there'll be a lot of walking to do!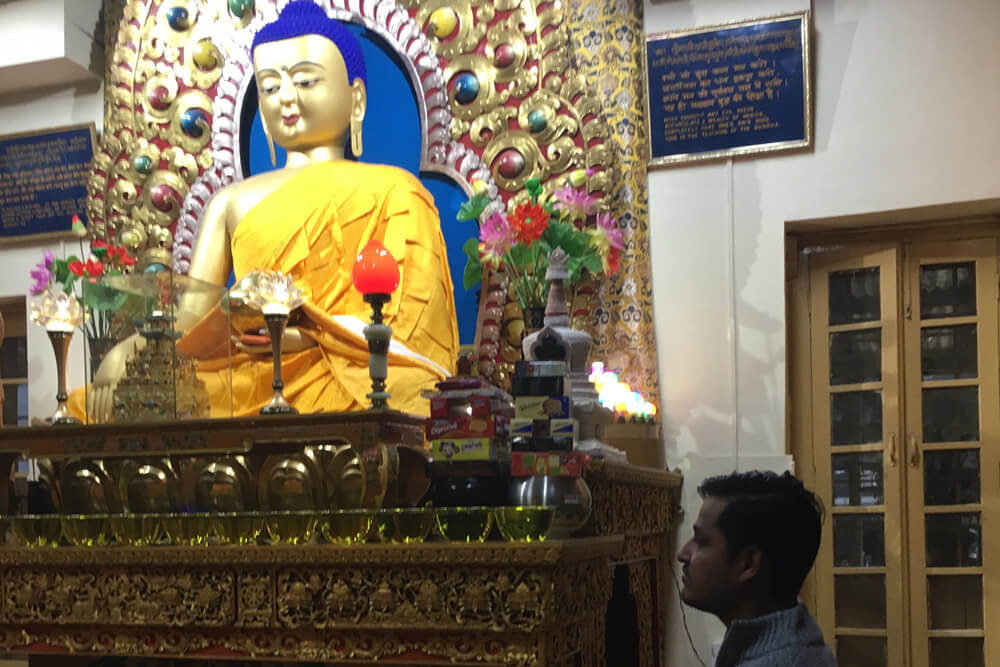 Here are a few of those numerous beautiful places that I visited here during my stay:
Tibetan Museum
The unforgettable museum situated within the Tsuglagkhang Complex allows you peek into the beautiful Tibetan way of life and their history. What caught my attention was the structure was designed in typical Tibetan style of architecture. Apart from the renowned Thangka paintings, the museum also displays few of the oldest manuscripts. The little souvenir shop at the museum sells few authentic Tibetan handicraft items and I chose to pick up memorabilia to take back home.
St. John in the Wilderness
The Church dates back to the 19th century, and is a most recommended place in Mcleodganj, I would suggest you all to come here irrespective if you belong to Christian community or not. Cradling amidst a thick deodar trees, its peaceful serenity is overwhelming. It's an Anglican Church built in honour of St. John the Baptist, and is a surreal structure, designed as per the neo-Gothic style of architecture. The Church is situated close to Forsyth Ganj, a small settlement near McLeod Ganj.
The stunning stained glass windows are the sure attraction in the Church. I was told that they were especially brought in from Belgium, when the Church was being made. So, they've been there for over 150 years.
Places to chill
McLeod Ganj doesn't have a night life, but you can relax where you're staying. I recommend a visit to the cafes. I visited Ground café which I feel has the most amazing décor. It has a wall lined with books, and it is decked up with lots of comfy sofas and chairs to lounge in. You will also get to see some interesting bits of knick-knacks on display.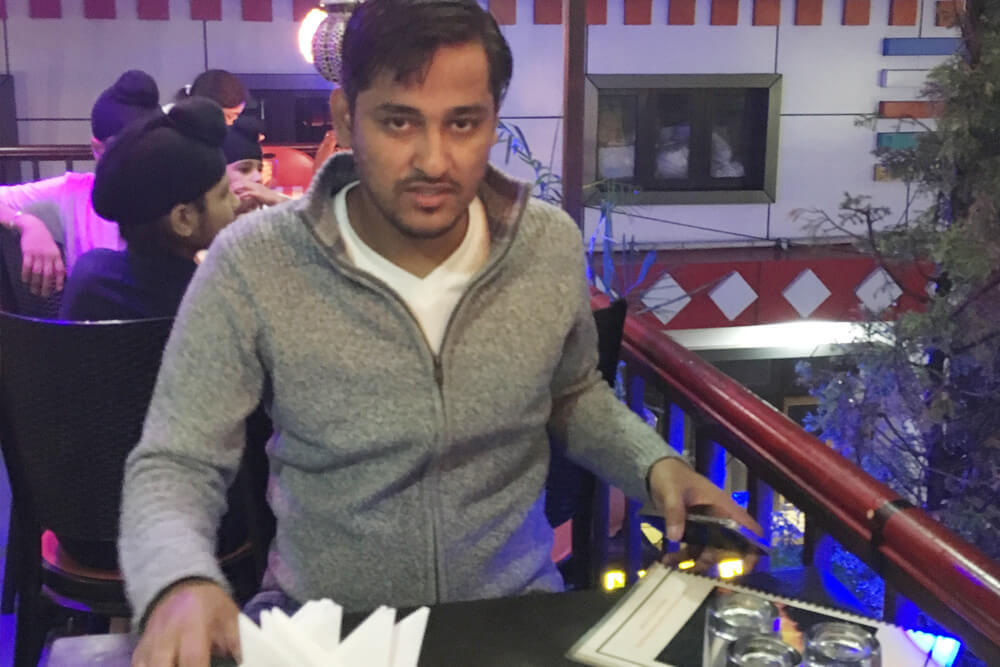 Here I recommend you to try the home style bacon and eggs accompanied with baked beans and chicken. You may also go for authentic Tibetan soul food from Lobsong's Four Seasons cafe. The Woeser Bakery here, serves excellent coffee, cakes and other baked delicacies. There are many more cafes around Jogiwara Road, all with different interiors, food and vibe. You got to choose your favourite at your own. Here you will enjoy a laid-back atmosphere that allows you to relax, tantalize your taste buds, chit- chat, play a game of chess or dive in your favourite literature.
We spent two days and three nights in McLeod Ganj and they were well spent. If I get a chance to go back to this little hill station, I most certainly will grab that chance.
Best Time to Visit: The best time to visit Mcleodganj is during the months of September to June. It is best to avoid July and August due to the heavy rainfall Mcleodganj receives.
How to Reach: You can always opt Volvo and deluxe buses from Delhi. If you wish you can simply drive via NH1 which is a very smooth 10-hour drive. By rail you have to first reach to Pathankot railway station which is 90 KM from Mcleodganj from where you will have to arrange a private cab or taxi.
– The Indian Tourist
Best places to visit in January
Best places to visit in February
Best places to visit in March
Best places to visit in April
Best places to visit in May
Best places to visit in June
Best places to visit in July
Best places to visit in August
Best places to visit in September
Best places to visit in October
Best places to visit in November
Best places to visit in December
Join the Newsletter
To receive our best monthly updates